East vs. West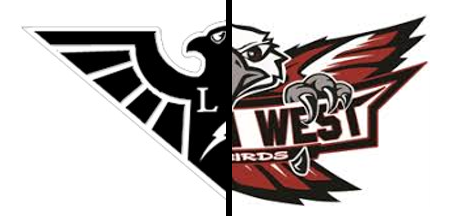 Every student, teacher, and administrator in the Lakota District knows about the rivalry between East and West. Which school won the football game? Which school has more perfect ACT scores? Which school has the better principal? There has been a clear contest in everything Lakota, and both schools have won and lost. While everyone believes a little competition is healthy, and the Lakota schools have thrived on this competition, has the rivalry gone too far?
Since Lakota split into separate East and West buildings in 1997, a bitter rivalry has formed. Every sporting event between the two is highly anticipated. The boy's soccer game between East and West on October 1 was no different. The deep grudge reached a peak when an East player was accused of disrespecting the memorial of Kyle Raulin, a Lakota West soccer player who passed away.
This is one of those moments that transcend sports and petty rivalries. What was an exciting game quickly became an ugly and poor display of sportsmanship. Whether it is a high school soccer game or professional football game, there are some lines that are not meant to be crossed. It seems that this is happening more and more. This type of behavior is what pushes East and West apart.
Lakota West is not blameless in this rivalry; just three years ago, West students went to East and taped over a sign in their parking lot. Additionally, some high school students don't view the rivalry has having crossed the line. An anonymous Lakota West junior said "Personally, I do not believe that it has gone too far . . . the majority of us, we simply have fun with it." The feud would have ended long ago if both sides stop engaging with each other. West has been trading blows with East for years. All of the very intense incidents between East and West are few and far between, but these incidents shouldn't exist at all.
This rivalry, meant to inspire school spirit, has instead excited intense hostility between the two schools. The hostility has not benefited one side or another. Many hope that both schools can grow and return to a state of healthy competition, fostering a relationship based on sportsmanship, goodwill, and mutual respect.