Israel launches attacks against Gaza, Palestine– 28 killed.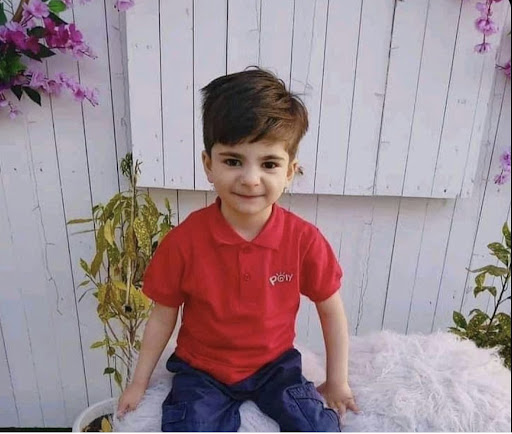 Attacks begin
On May 9th, 2023, Israel conducted an airstrike against the Gaza Strip in an attempt to kill the leaders of Palestine's military wing. Three of the leaders of the Islamic Jihad were killed, as well as their family members. On the first day of the unrelenting attacks, fifteen civilians were killed, eight of which were women and children. 22 others were injured. 
This isn't the first, and, given Israel's track record, definitely not the last attack on Gaza. Merely two days after the attack on May 9th– while Gaza was trying to recover– the death count totaled to 29 people, with over 90 injured. 
5-year-old Palestinian, Tamim Daoud, who passed during the attacks. 
The airstrike took a mental toll on civilians as well. A five-year-old boy, Tamim Daoud, died after suffering from a severe panic attack resulting from the rockets, and that's just what has been recorded. Children have been injured, and medical care has been blocked off since Tuesday, when the border between Israel and Gaza was blocked. 
Israeli Reasoning
No one can look at what's happened to Palestine and think that it's deserved– so what was the reason for the attacks? 
The airstrike was targeted, though Palestinian leaders have pleaded with the Israeli government to stop assassination attempts against their militants. 
Israel's foreign minister, Eli Cohen, said that they "have resumed the 'elimination' policy– big time," meaning that Israeli attacks on Gaza are far from over. By "elimination policy," Cohen means that Israel won't stop attacking Palestine until they hold an alleged ceasefire against Israel, though all attacks between the two countries have been evidently one-sided. 
What You Can Do
There isn't much for Americans to do, since America funds the Israeli military and we can't send any support in that sense to Palestine, though the Palestine Children's Relief Fund has been giving help to suffering children since 1992. In Gaza, more than 20 children get killed per year due to Israeli attacks, so it's important they get as much support as possible.