COVID-19: One Year Rewind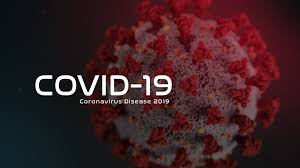 It has been a year. One year since we could walk around in public mask-free. One year since the country shut down. One year since school was put on an extended spring break. Our lives were turned upside down in 2020. And while some people say they are sick of talking about COVID, it still seems to be on everyone's mind.
Let's take a look back on the highlights of the last year.
Schools Close
On March 12, 2020, Lakota, unknowingly, had their last normal day of school for the year. The next day, Governor of Ohio, Mike Dewine, declared that all schools would have three weeks off of school. Unaware of the weary future ahead, everyone was overjoyed. There was so much excitement in the air. Sophomore Ayla, for example, was all for online learning at the beginning. The first week or so was nice and relaxing, but then boredom struck.  Everyone was behind in online classes and since they couldn't leave their houses, they were going insane. No one could travel for spring break. Teenager's mental health was at an all-time low and the economy was struggling. 
Quarantine
Just when everyone thought things couldn't get worse, Governor Dewine announced that school would be shut down for the rest of the year. That would mean no prom, no graduation, no nerf wars, and no fun end-of-the-year activities. Seniors were absolutely devastated. 2020 was already seen as the worst year and it was just April. Everyone went along with their online work but lacked motivation. Larkyn Ripley, a junior at the time, says she had 14 missing assignments at one point during remote learning. AP tests were online, zooms were optional, and students (and teachers)  were just trying to make it through the year. 
Masks Up
At about the same time the school year ended, the community started to reopen. Masks were required in a lot of places like grocery stores. Restaurants were doing mostly takeout and no sit-downs. People were starting to feel better. However, it looked like there was no end in sight. No one could travel for the summer so boredom increased. Tiktok started getting bigger and bigger,  and a plus-size is that people began to find new hobbies to occupy their time. Sophomore Micah Kalejs, for example, taught himself to play the guitar from Youtube.  Overall, the summer of 2020 was very uneventful. 
Not The Same
Summer was coming to an end and schools were trying to figure out how to reopen safely. Many large colleges with lots of students decided to go online to make it safe. Most grade schools had online options. However, some schools worked hard to get students in person, one school being West. Unaware of what the future held and how long it would take to produce a vaccine, schools worked as hard as they could within the CDC guidelines to get their students in school safely. School looked very different. Masks were required, seats in the lunchroom were spaced out, and band classes were unable to play. Makenna, a senior, didn't like having to wear masks but was okay with making the sacrifice to see her friends again. Everyone was excited to be back and see their friends but there was an uneasy feeling with all the changes. There were no spectators at sporting events. This half-normal way of living continued until December.
Returning to Normalcy
In December, an approved vaccine was produced and they started distributing it in January. Everyone was hopeful. Things were starting to look up and people could almost see an end to the madness. Now, a year after the first shutdown, things are starting to return to normal. The CDC restrictions have lightened and there seems to be an end in sight. The vaccine is now available for people 16 years of age and older. People believe that by next school year, we will be back at school with no masks. Junior Alicia, is especially excited to not hear "covid" and "quarantine" every day. Hope has reentered many lives.