Police Beat: Second Edition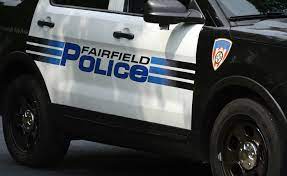 Another crazy month in the Butler County area! In this edition of Police beat, we cover several crazy incidents. A deputy from Deerfield Township dodges a bullet while performing a welfare check, a Middletown mother drags her son to death while attempting to abandon the children, and a stabbing in Fairfield led three people to the hospital.
Deputies responded to a house on Hunt Club Drive at around 6:50 pm. according to WLWT. The suspect, Lance Runion, 56 years old, was suicidal at the time of the incident and the brother of Runion called to perform a welfare check on him. Deputy Sara Vaught approached the front door of Runion's house while other deputies looked around the house for any movement. What deputies didn't know was that Runion was coming to the door with a gun. As a flash of a gun appeared the suspect fired one shot.   Deputy Sara Vaught dodged the bullet and shot 6 shots back at the suspect. Deputies who nearby ran to the front door in order to search the house in case any other people were in the house. Runion was later taken to the hospital where he was in critical condition. Once Runion is released from the hospital, he will face a number of charges such as attempted murder.
A Middletown mother and her boyfriend are facing multiple charges after the gruesome death of 6-year-old James Huchinson. Brittnay Grosney, 29 years old, drove her three kids to Rush Run Park in Preble County at around 3 am on Saturday, February 27th, according to WLWT. Grosney's boyfriend pressured her into abandoning the children, which led her to take them to the park. When abandoning the children, James held on to the car handle in which Grosney pushed on the gas and possibly ran James over. James's lifeless body was left there until Grosney came back 30 minutes later. Grosney took James's body and the two other children back to their Middletown home where she put the body in a spare bedroom. Grosney and her boyfriend, James Hamilton, 42, then drove James's body to the I-275 Ohio River Bridge in Lawrenceburg where they dumped the body into the river. . On Sunday, February 28th at around 10:16 am Grosney entered the Middletown Police Station Lobby to report James Huchinson "missing." Officers thought it was suspicious because missing people are usually reported, hysterically,  via 911. After further questioning, Grosney finally told detectives the truth in which she and her boyfriend are facing multiple charges such as abuse of a corpse and possibly murder. The case has taken a new turn with Grosney changing her plea reason of insanity. The whole case is still under investigation, so the case can go either way.  James' body has not been found as of now, but divers are still scouring the waters to find his body
Three people were sent to the hospital after a fight led to a stabbing at Gilmore Lanes in Fairfield. Around 10:38 pm; Fairfield officers were called to Gilmore Lanes for a disturbance that went into the parking lot. Two men started fighting when one of them pulled a knife and started to stab the other man. A person who tried to break the fight, with no success, ended up getting hurt also. Two of the men were taken to UC West Chester Hospital while one was taken to the UC Medical Center in Cincinnati. No charges have been filed as of now according to WLWT.