Athlete Spotlight: Leah Fisher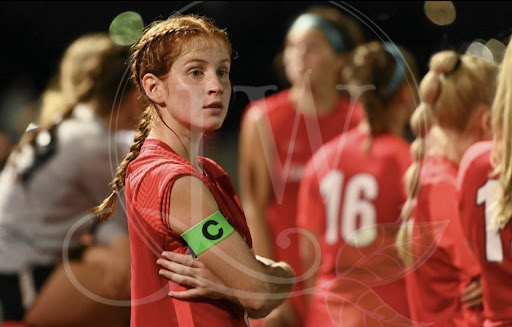 Leah Fisher is a senior soccer player at Lakota West High School. She has played soccer for Lakota West for all 4 years as well as ran track for all 4 years. She is currently committed to playing college soccer at Ohio Dominican University (ODU) where she will be majoring in Sociology. 
 Leah was a varsity team captain her senior year, and her favorite memory from this season was beating Fairfield 3-0. As we round off the year Leah is excited to meet her new college teammates and playing with other talented girls.
Participating in two sports, keeping up with school work and having a job can be a lot at times but Leah makes sure to give all of her priorities an equal amount of effort. She also has time where she puts her phone away and focuses on things that are really important such as her school work. 
With track being in the spring for high school there were times where Leah's club soccer schedule and track schedule collided. While this caused some challenges with having to choose between the two sports she states that she had great experiences while balancing track and club soccer. Whether it was with friends at practices, at games or at meets she always had a smile on her face and was ready to compete. 
Leah leaves us with these words of wisdom for freshman athletes, "Work hard early on, because time goes fast and you will want to look back and know you did the best you could."