Toss the Flag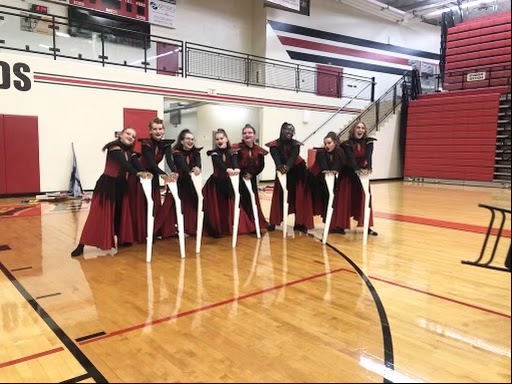 It's about that time of the year, and Summer is near! No more school, you can chill in the pool. So what else comes in the Summer? Well, some sports start getting ready for their season, like soccer and football; Even the marching band starts getting prepared in the Summer too. The marching band is fantastic, but what helps them stand out is the color guard, whose tryouts are coming soon! 
The color guard does a wide variety of things. The flags are 6ft poles with colorful silks attached to them. They spin them, toss them, and even toss them while moving under them. While they make it look effortless, it takes incredible skill and practice that they learn over the summer. Not only do they spin they also have a line of dancers.
"
Colorguard is such a rewarding activity. You get to work with 30 other students to achieve something that you've worked 6 months for. You form incredible friendships and push yourself beyond what you thought was possible."
— Kristen Kidwell
The dancers do cool flips and tricks and even get lifted. As people grow in their skills, some adapt to new equipment called a rifle. The rifle is a wooden gun that they also spin and toss. Through their equipment bodies, they add a visual touch to the music of the marching band. 
The staff of the Lakota West color guard is outstanding. The team's co-directors, Brittany Stover and Kristen Kidwell, have led their students to a Championship win in the past season! They are very experienced. Kristen has performed with World Guards and marched with DCI bands.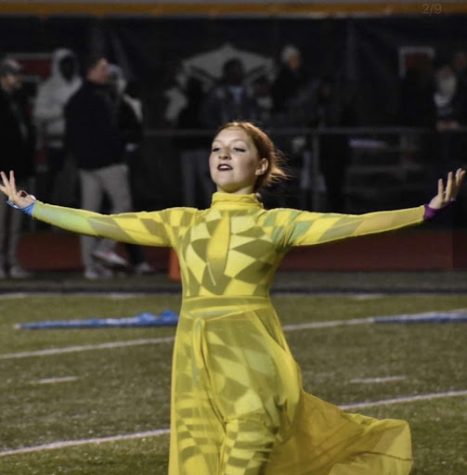 Brittany has done the same, and she is also a Lakota West Guard alumni! These coaches are very kind-hearted and care about every student. They know when to push to get the best results and when just to have a fun time. 
If any of this sparked interest, the color guard encourages you to come to tryouts this fall. There are three tryout dates available: May 8th and 9th from 6 – 9 pm, and May 10th from 7 – 9 pm. There will also be a parent meeting on the last day of tryouts for about the first thirty minutes! Tryouts will be held in the Freshman gym. Make sure to hit the follow button on their Instagram for updates @lakotawestcg.