To Get Away, Go North: Vacation in New England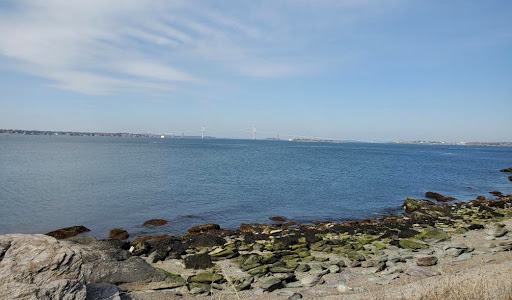 A vacation to New England can be filled with exploration of nature, history, and art. Massachusetts, Connecticut, and Rhode Island have a wealth of visual art, food, and historical values. Maine, Vermont, and New Hampshire have vast parks across rolling hills. 
Massachusetts is home to beautiful islands like Nantucket and Martha's Vineyard but most of the activities you will find are around Boston and Cape Cod. Boston, referred to as both "The Hub of the Universe" and "Beantown" has 58 museums to explore among the most notable are the Isabella Stewart Gardener Museum (art museum), the John F. Kennedy Museum, and the Museum of Science (yes that is the title of the museum). The Isabella Stewart Gardner Museum is known for its breathtaking courtyard and a Michelangelo. Cape Cod, another popular area contains many sandy beaches, lighthouses, and even more museums, most notably, the Whydah Pirate Museum.  
Rhode Island, the smallest state, is home to Providence, "The Creative Capital," and Newport, once called "The Sailing Capital." As the "creative capital" Providence has attractions such as 'Waterfire' where bonfires are set along the river and gondola rides and river tours can be taken to see the river better. Providence also has the Rhode Island School of Design Art Museum, Roger Williams Zoo and botanical gardens, and an Athenaeum (library). With one of the most prestigious culinary schools in the state, Providence also has a wide variety of restaurants. Newport is a charming city known for its fancy houses, a car museum, and beautiful coastline. 
Connecticut also has several museums as well as two aquariums. Connecticut offers the Yale Art Museum, Mystic Seaport Museum, and the New England Air Museum. Nearly anywhere along the coast of New England offers boat rides including boat tours to try and whale watch or watch seals.
Vermont, New Hampshire, and Maine can also give the gift of nature any time of year with hundreds of parks. Mount Washington, The American Stonehenge, and White Mountain National Park are some of the most visited parks. Vermont has the Montshire Museum of Science, the Hood Museum of Art, and Marsh-Billings-Rockefeller National Historical Park. New Hampshire uniquely has 3 theme parks for young children but most notably Clark's Bears has several different performances including acrobatics and actual black bears. 
Maine, like the other coastal New England states, has great shoreline parks. Acadia National park is a popular choice because it is the first place sunlight hits the United States. Maine also has numerous lighthouses and beaches. Coastal Maine Botanical Gardens is also a calming activity for New England adventurers.