The "YUM" in Yummy Bowl
Why go to a national chain restaurant like Chipotle or Subway, when a place like Yummy Bowl exists? Yummy Bowl is a fast, affordable, and local place to eat authentic Chinese food on Union Centre! There are several many dishes that are served, but this article focuses on five delicious items!
Beef Lo Mein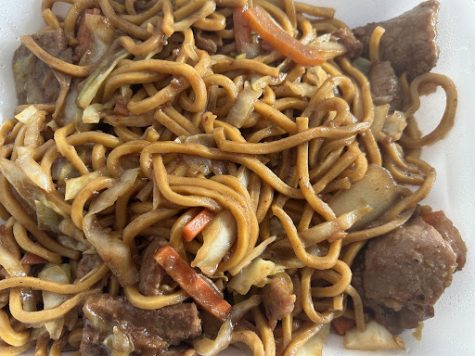 The Beef Lo Mein is a dish with nice and tender beef slices served with a lot of Lo Mein noodles mixed with stir fry vegetables. My absolute favorite part of this is the noodles! The noodles are very loose but firm enough to the point you have to bite them. They are cooked to perfection and give wonderful taste. There are not a lot of vegetables in the dish, but they do give a nice balance.
Shrimp Fried Rice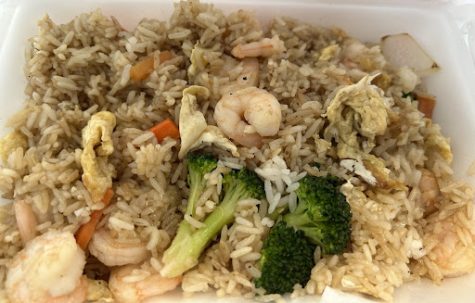 I unfortunately am allergic to shrimp and all things seafood, so I brought in a friend to try and give their honest opinion. Elise Himelstein says, "this food is absolute bussin!". She loved the freshness of everything and how much food they gave her even with a kids meal. One thing about Yummy Bowl is that they will always give you more than enough food. The only qualm she had about this meal is the size of the shrimp-there's not enough and it's very small.
Black Pepper Chicken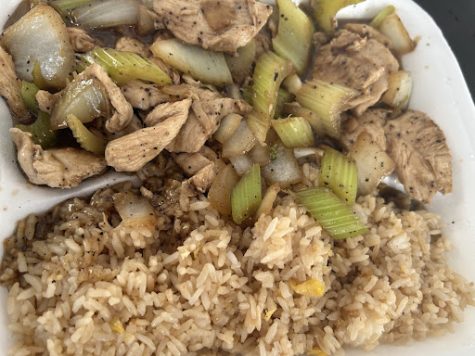 The Black Pepper Chicken is an option on their bowls menu and can be served with rice. It's a great option for those who can't eat soy since this chicken is not breaded. The simple combination of onions and celery along with various seasonings gives a very flavor bomb effect as you enjoy your chicken. This dish is served with a black pepper sauce that gives a sweet and also spicy flavor!
Sweet and Sour Chicken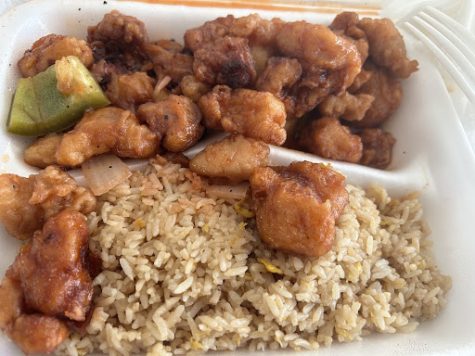 The Sweet and Sour Chicken is breaded and tossed in their specialty sweet and sour sauce with pineapple green peppers and onions. Yummy Bowl is one of few restaurants that have the right sweet and sour sauce. For some reason other sauces tend to either be too sweet or too sour, but this is just right! The pineapples and green peppers are a nice touch, but their cuts and sizes are not uniform. There's little tiny green peppers and then a huge chunk of pineapple halfway through eating the dish.
Chinese Donuts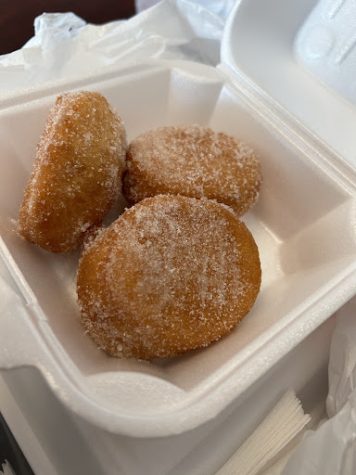 Last but certainly not least, Chinese Donuts, or as I like to call them fried dough balls of heaven! This is a new addition to Yummy Bowl so it is not on their permanent menu if you look online, but it should be! These donuts are fried but not oily as some might think, and are very light and airy tossed in sugar. These donuts come in orders of three. They are so good I got myself an order to go!
Yummy Bowl is a great place with a very welcoming staff! It gives off a very homey vibe where you can sit and enjoy alone or have a nice conversation with your friends. Go visit Yummy Bowl for yourself and try something new!
For more information click here.