The Republican Showdown: Nikki Haley Runs For President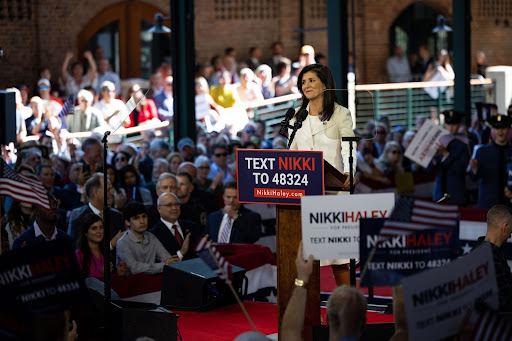 Former South Carolina Governor, Nikki Haley, has thrown her hat in to be the Republican Nominee for President of the United States in 2024.  She challenges the frontrunner, former President Donald Trump who lost the 2020 election to incumbent President Biden. Haley served as US Ambassador to the United Nations under the Trump Administration, now running against her former boss to "unite and fight to save our country".
Mrs. Haley hosted her presidential kickoff rally in Charleston, South Carolina.  Her reason for challenging President Trump is that she's tired of losing.  In a tweet on Feb. 15th, she said "If you're tired of losing, then put your trust in a new generation.  And if you want to win – not just as a party but as a country – then stand with me!"
With her name recognition being one of the lowest of the candidates, many doubt her chances against GOP heavyweights.  Polls released by the GOP show her lagging behind with double digits.  These polls often include potential and already announced candidates such as Donald Trump and Governor Ron DeSantis.
        Mrs. Haley has received flak from both republicans and democrats.  Most notably CNN's Don Lemon (D) criticized her age citing it as a reason she will fail.  On air, Lemmon said "…Nikki Haley's not in her prime.  A woman is considered to be in her prime in her 20s, 30s, and maybe even 40s."  This statement drew wide criticism from republicans for its sexist nature, with some noting how hypocritical it is with President Biden now in his 80s.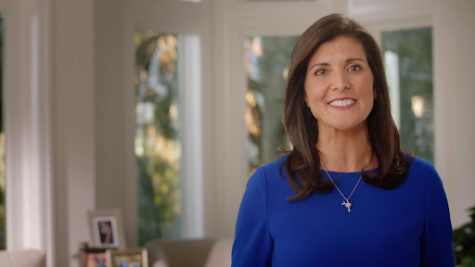 The Twitter wars have started with the Trump MAGA war room tweeting campaign ads against Mrs. Haley.  Their goal is seeming to paint her as a fickle opportunist, taking swipes at her former boss in an effort to gain votes from the moderate wing of the Republican Party.  In the campaign ad by MAGAInc, it shows former statements from Nikki Haley pre and post-Trump Administration painting her as a traitor to the republican party, a career politician, and "only in it for herself".
In an ad of her own, Haley describes her platform as being a new generation of leadership, rediscovering and implementing fiscal responsibility in our country, securing our border, and strengthening our nation, its pride, and its purpose.  She took aim at President Biden's weakness against China and Russia, saying we need to fight back.  "And if you kick back, it hurts them more if you're wearing heels", Haley hailed.

While Nikki Haley is nowhere close to being front runner, it will be interesting to see how the Republican Convention will play out in 2024, with the fact she will have to face off against President Trump.