The Absence of Subs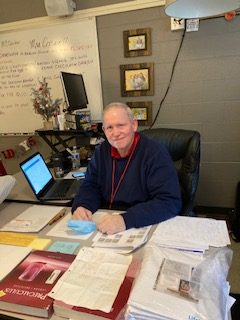 Ever since the beginning of the pandemic, many high schools, including Lakota West, have had a shortage of substitute teachers. Multiple full-time staff members have had to fill in as subs because of the shortage, which means their focus is divided and they can't do their actual job.
Here at Lakota West, this problem has been becoming very apparent. Kathy Williams, Principal Brown's secretary, has said the daily average of substitutes here at Lakota West is "roughly eight." That might seem like a small number, but over the course of the school year, that total will only grow. Mrs. Billups, a Spanish teacher, said "she doesn't mind filling in for other teachers but it really depends on whose class it is."
Many teachers have sought out other possible solutions to fix the issue, but the problem has not gone away. Many students fail to realize that this could potentially be a reason for us to go back to virtual learning. substitute teachers are the backbone of the school, and without them, we could go back to virtual learning.