Advice from Seniors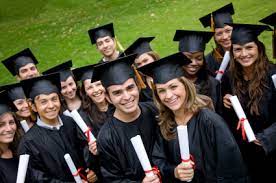 "It's crazy how fast time flies and how things progress" – Nathan Chen. 
Throughout your high school career, most of us students feel their senior year will never come. The years drag on and on, causing you to feel like you have all the time in the world to accomplish what you want. Little do you know, senior year will come in the blink of an eye. After interviewing a large number of seniors, all of them had positive experiences but a few shared advice to better prepare others for their future. 
Because of the long rollercoaster of emotions throughout high school, many seniors feel relieved that it's finally time to graduate. Some will go on to college. Others will work or join the military, but they all have one thing in common —  their excitement to start their next chapter. This is in part to what they've learned over the last four years.  Senior Maddie Beare Jones shared the amount of growth she's gone through which has defined who she is today.  "I've become a lot more confident over the years and have really grown as a person." One thing that really helped her become more confident was not worrying about what others thought about her. Students in high school focus so much on how others view them and if they're being judged in the halls. 
High school can feel like a roller coaster and a never-ending ride to get to graduation. After talking to many seniors about their experiences, it made me realize changes were necessary in order to elevate my high school experience. Although I've heard many negative comments from students, it was surprising to hear so many other positive experiences from the seniors. Many said they had good teachers who made the experience fun. Others stated that their involvement in sports, clubs, and volunteer work helped them to have a great impact on their years. When reflecting, they noticed how much they've grown as a person. Despite all of the homework and hard work being put into their grades, everyone said they were very thankful for their experience and wouldn't change much. 
Although many didn't regret much, there were a couple of seniors who wished things would've gone differently. One senior, Jade Everhart, said, "I regret not transferring here sooner." She used to go to another school and didn't even realize how much fun she would have at Lakota West. Another senior, Tommy Tuttle, said, "I wish I would've joined the frisbee team earlier." He didn't know the amount of fun and passion that would come out of this new activity at the time. To prevent your future regrets, take advantage of the time you have now. If you want to do something or get into a new sport or activity, go for it! The seniors were able to give some helpful advice to younger classmen about how to get the best out of their high school years. 
Some great advice seniors gave was to try not to procrastinate as much as you can. I understand the struggle of procrastination but it's important to focus and stay on top of your work. Seniors also mentioned to not push yourself —  don't test your limits. The constant stress and pressure can lead to a very negative mindset, but don't let it consume you. Don't worry about what others think of you, just be your awesome self and be confident. "You're only in high school once," said Supreeth Koppula. As you can see, there are many different things to meet each students' interests. "The bad news is that time flies, the good news is that you are the pilot."