Happy Holidays
December 16, 2019
'Twas the night before Christmas, when all through the house, not a creature was stirring, not even a mouse. The house was lit by a solitary light, the walls were all empty and not a tree was in sight. 
This isn't the beginning of the saddest Christmas story in the world. It's not the beginning of a transformative Christmas story (a la The Christmas Carol) either. This is the beginning of my not Christmas story. 
My first not Christmas was in preschool. My teachers had staged a visit from Santa (complete with footsteps on the roof and gifts for everyone). When I ran home to tell my parents about this mystical, magical man, I became the first of my peers to learn that Santa didn't exist (which, coupled with the truth about leprechauns, began my lifelong career as a skeptic). It may seem harsh to tell a pre-schooler that Santa doesn't exist, but in reality, it was the kindest choice my parents could have made. Imagine a little five-year old, waking up and wondering why they didn't get any gifts from Santa. That's what happens to a child who believes in Santa but doesn't celebrate Christmas. It would probably lead this child to ask "Is Santa Islamaphobic?"  
That experience perhaps leads us to another question — one you're probably asking. If I don't celebrate Christmas, what do I do from November to January? The answer is…nothing. 
Of course, in this country, it's hard to not get swept into the season. From Christmas songs (even my youth group can appreciate Mariah Carey's "All I Want for Christmas is You") and decorations glittering throughout neighborhoods to holiday-themed everything, this country explodes with Christmas as soon as the Halloween decorations are down. So I can't escape Christmas, even if I don't celebrate it, especially since the majority of my friends do. I think that's one of the toughest parts of Christmas for me. I'm someone who likes to be involved in every part of my friends' lives, so it's hard for me to have a whole season where I can't relate to a majority of what they're doing–from Christmas shopping to wrapping gifts. It's always awkward on Christmas mornings when they're exchanging "Merry Christmas!" in the group chat and I have to debate whether I should greet them or not. All of my friends know that I don't celebrate Christmas (we exchange gifts on New Year's instead) but it's hard to watch my friends be so happy and not take part in it.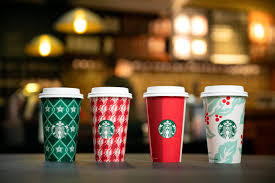 If I were to describe this experience using an example, I'd say that it's kind of like being part of a wedding without being a member of the wedding party. You're an outsider in the midst of an intimate event. Of course, the happiness in the air is still infectious, even if it isn't personal. Truthfully, I like Christmas, even if I don't celebrate, because everyone seems to be in such a good mood. 
(Note: Ugly sweaters are a universal joy, one that I would do for Eid, our celebration after Ramadan–the month of fasting–if Eid hadn't fallen in the summer these last few years. In a few years, when Eid falls in the winter, I'll be ready with the gaudiest sweater anyone has ever seen.) 
So for those who celebrate Christmas, have no fear. I'm no Grinch and I'm definitely not out to steal Christmas from you. I still know the joy of celebrating a holiday of giving and you'll be seeing my string lights blinking merrily from my balcony in May. So with that in mind, I bid you all happy holidays.