Teacher Feature: Karsten Klint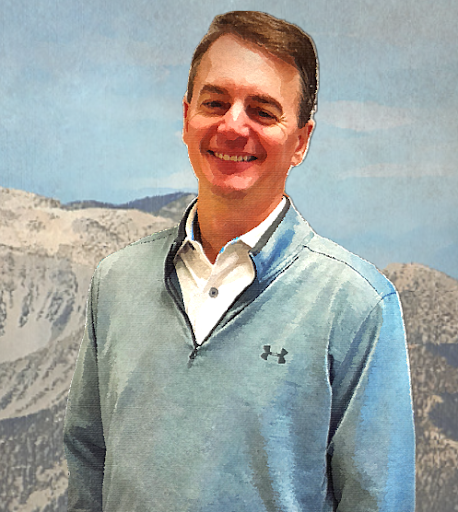 Mr. Klint is a teacher here at Lakota West.  His subject is AP Social Studies, specifically US and European history.  While a catchphrase of his class is 'Keep it Simple Stupid' the opposite will be done as this West Press Teacher Feature highlights Mr. Klint.
Before he took the podium, Mr. Klint wanted to be in administration for an outdoors company, previously working in corporate of The North Face in San Francisco, California.
At that time things weren't hammering out and so Mr. Klint decided to take up teaching.
"I needed a gig and I was like 'well I have this history degree,'" he told the West Press.
Taking another approach, Mr. Klint was also interviewed on his early years as well as some fun facts about himself and his experiences.
For one, he is an avid outdoor enthusiast.  When he's not at a National Park, he's probably thinking about one. Raised in Fresno, California, Mr. K said that the choice was between a three hour drive to the beaches or one hour and you're in the mountains and for him that made him "kind of a mountain guy."
On top of his love of the outdoors, Mr. K revealed another passion: models. He recalled how he'd build models ranging from planes and other military vehicles to formula 1 racing cars.  Not only did it stop at models, but also continued onto dioramas, "when I got real good at it," he stated. 
In high school, the young Mr. Klint would find a 9th grade world history teacher who he informed us stood out in regards to having an impact on him.  Though teaching was not his first passion, he eventually settled on it and has done so for nearly 21 years starting out in 2002.  "It wasn't my first plan", he recounted, saying he really aimed for work in the outdoor industry.  However, at that time there was a lack of jobs and said "I decided well I could fall back on being a high school teacher and I just went down that road and here I am".
Mr. Klint moved to Ohio due to his family, being closer with grandparents more specifically, and so obviously had to find work here.  Sending applications to various schools, he was offered by both Lakota East and West.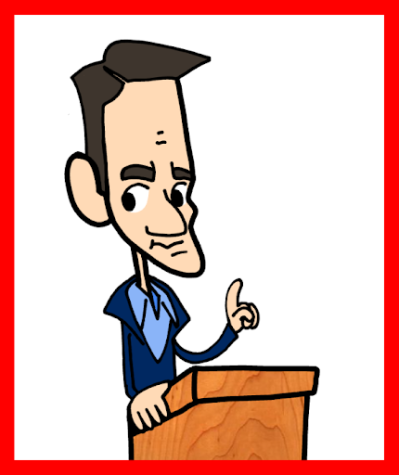 "My first interview was actually with East" he said, "but they were asking for someone with more AP government under their belt," causing him to go to West where they were asking for APUSH and AP Euro, of which he had experience in both. Pinballing around for 3 years and then after a 10 year stint on the bottom floor, Mr. Klint's command center now lies in room 204.
        In working here at Lakota West for nearly 21 years, Mr. K shared with the WP some of his experiences and positives about the school.  For example, he recalled how the annex offices, and that entire side of the building, was being built while school was happening some time ago.  Another thing he commented about was the change in opportunities reflecting how he feels there are less class offerings and extracurriculars compared to his first decade.  Something he said he admired about the school was our diversity, being a harbor for all sorts of people to be able to learn together.
When asked on whether he enjoyed teaching Mr. K answered with "for the most part", with some humor, however, quickly following up, "to do it right it's a very hard job.  Most people have good teachers, but there can be misconceptions and the public goes 'Oh it's an easy job', but people who are good at certain things make it look easy but that doesn't mean it is."
        One of the final questions in West Press' Teacher Feature Interview with Mr. Klint was what kind of influence he wishes he has on students who go off.  Mr. Klint humbly stated how he doesn't mind whether or not he has any so long as it puts his students in an advantageous position.  "Sure it's nice you know if someone says they became a history teacher because of me but that's not why I do it."  Here's a guy who credited regular people as the most admirable in US history, and so it's quite honorable that like them, Mr. Klint doesn't mind being one of many unsung heroes of Lakota West.
With more teachers on the way the West Press will continue to highlight individuals of great caliber.  To borrow from Andrew Young's quote and alter it, "the unsung heroes of society are and have always been its teachers."