Peanut President: The Close of the Carter Legacy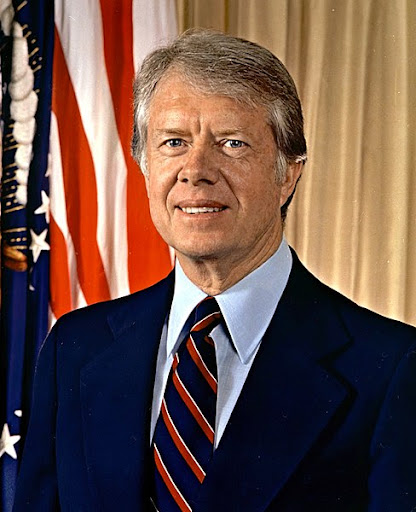 Former President James "Jimmy" Earl Carter has decided to discontinue hospital visits after a string of stays opting for hospice care, in a statement released by The Carter Center.  The 98-year-old Former President has within the past 10 years broken his hip and has had brain cancer with consequential surgery to relieve pressure on it.  While the recent string of hospital stays has not matched the seriousness of his past medical needs, the humanitarian has decided to spend his days surrounded by family instead of hospital staff.
Carter is the 39th President of the United States, from 1977 to 1981.  One stand-out factor about the Carter years is the absence of presidential scandals which didn't occur in any succeeding president until Barack Obama.  Under Carter's tenure are notable accomplishments such as the Camp David Accords, his leadership during the Three Mile Island incident, the SALT II Treaty, and the Panama Canal Treaty.  His term in office however was cut short by the energy and hostage crisis, as well as the Soviet Invasion of Afghanistan which made Carter appear weak (that and a rabbit that attacked his boat).
While he lost the 1980 elections to President Ronald Reagan, Carter worked tirelessly, not to preserve his legacy like most former presidents, but to continue the work he set out to do.  He joined Habitat for Humanity, building thousands of homes for the poor, worked abroad during many international crises, and worked through negotiations to bring in peace, as well as continuing his work in helping the disadvantaged in all walks of life.
In 1999, President Carter was awarded the Presidential Medal of Freedom by then-outgoing President Bill Clinton.  In 2002, he received the Nobel Peace Prize for his efforts in the Israeli-Egypt Negotiations.  President Carter has frequently given advice to incumbent presidents, often feeling sour when he's not reached out to, as in the case of President Obama.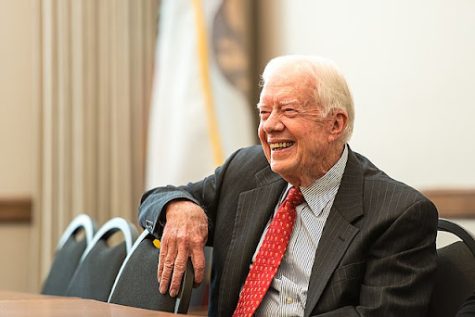 Though in his 90s President Carter hasn't denied himself a good fight, calling out former President Trump's COVID policies, as well as President Biden's vaccine mandates.  His wife, Rosalynn Carter, has also campaigned for causes she believes in such as mental health, advocacy for women's rights, as well as children's access to immunization.
With the news of President Carter entering hospice care, which for those unfamiliar with the term, means end-of-life care, millions across the country and the global community have given their prayers, thoughts, and well wishes to him and his family.
"This President's Day I'm thinking of President Jimmy Carter", tweeted former President Bill Clinton.
"Your dedication to public service and the work you and the Carter Center have done to lift up others is an example we should all follow", said former President Barack Obama on Carter's 98th birthday.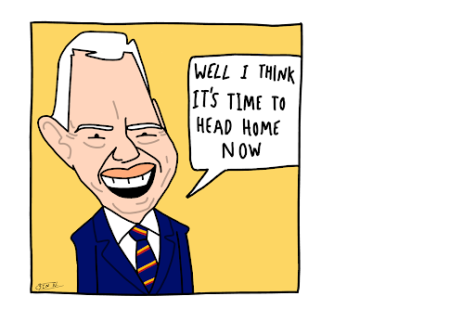 President Carter is an extraordinary president and while the preservation of his legacy was not his goal, the Georgian peanut farmer has cemented it in every home he's helped build, a tree he's helped plant, peace he's helped bring, and the problem he's helped solve.  The results of his service to his country and others will long endure our lifetimes and perhaps others.