Can the Bengals Steel a win this week?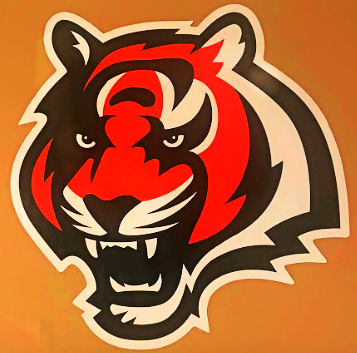 The Cincinnati Bengals take on a divisional rival the Pittsburgh Steelers on Sunday, November 20th, with kickoff at 4:25 PM. As they try and advance their record to 6-4 while playing in Pittsburg. This would be the first divisional win for the Bengals this season, and a win would most definitely improve their chances of making the playoffs.
The Bengals are coming off an explosive win against the Carolina Panthers 42-21 right before the bye week where Bengals Running Back, Joe Mixon put up a franchise-record 5 touchdowns in the win and doesn't plan to stop against a weak steeler's defense, expect a big performance from Mixon. The Bengals have the advantage of star quarterback, Joe Burrow, who is coming off multiple great games. Compared to the Steelers quarterback situation with struggling rookie quarterback, Kenny Pickett. Pickett is going against a scary Bengals secondary including all-pro safety Jessie Bates and Vonn Bell, who is tied for second in the league for interceptions. The Bengals defense has also been a very strong team in the second half of games only giving up an average of 7.7 points, which ranks them number 5 out of the whole league.
The downside of the Bengals though has been how awful of a first-half team they have been this season. Most of this might continue due to All-Pro receiver, Jamar Chase being injured, "with a hip injury that is expected to sideline him 4-6 weeks and makes him a prime candidate for the injured reserve" (Adam Schefter). on a positive note the Bengals other wide receivers Tee Higgins and Tyler Boyd are more than capable of stepping into a bigger role. Their offensive line has also been disappointing this season after the Bengals went all in on them following the Super Bowl loss to the Rams last year. They have allowed the 3rd most sacks through the season so far at 32, they will have their work cut out for them with former defensive player of the year, Tj Watt returning off of injury which is not a good sign for the Bengals. Hopefully, they will be able to rally together and protect their quarterback.
The overall score prediction for the Game puts the Bengals as 79.5% or 6.5 point favorites over the Steelers in this week eleven match up between the two teams. If the Bengals would like to have any chance at making the playoffs, this is the week where it matters most.
Source: https://www.fox19.com/2022/10/27/report-jamarr-chase-could-be-out-4-6-weeks/ 
https://www.nfl.com/teams/cincinnati-bengals/stats 
https://www.statmuse.com/questions 
https://www.teamrankings.com/nfl/stat/opponent-2nd-half-points-per-game