Freshman Building Power Outage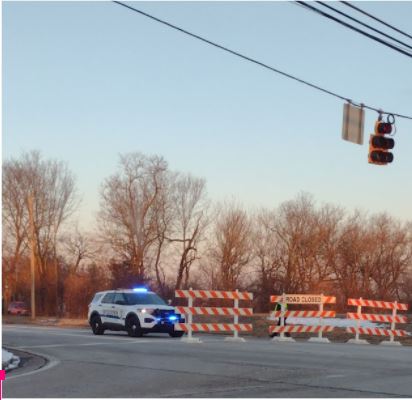 Monday morning, January 31,  was a crazy time for both West Chester Police and Fire. At around 6:30 AM a car crashed into 5 utility poles on Tylersville Road near Running Deer Drive. The driver fled the scene on foot and was later apprehended by police at around 8:30 am. 
This crash caused many, including Lakota West Freshman Building and many traffic lights along Tylersville,  to go without powerband for some time. Due to the extent of the damage to the poles, Tylersville Road itself was closed to thru traffic for most of the day and didn't open until late Monday night. 
Unknown at this time is the condition of the driver of this crash or what charges they will be facing.
Following this incident,  a dog fell into a nearby pond at a house off of LeSourdsville West Chester Road near Ridge Junior High School. West Chester Fire responded to the scene with the fire chief arriving first at around 8:15 am. The dog was later rescued by West Chester Firefighters with the help of mutual aid from the Sharonville Fire Department.