Girls Tennis Success: Molly Grace and Leah Schleibaum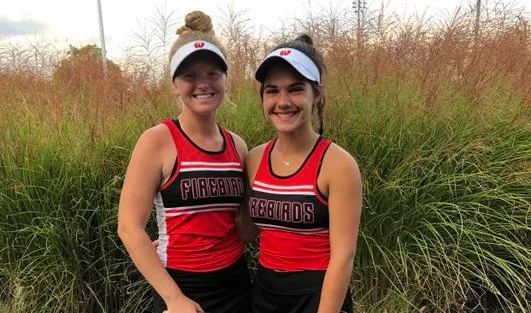 When people think of Lakota West sports, they usually think of our football team or our women's soccer team. Well, Molly Grace and Leah Schleibaum are trying to switch up that narrative. They believe the women's tennis team should get some more attention. They're only going to state for the first time since 2012.
In the first round of the District tournament, the match against Springboro lasted three sets. West won the first, 6-4, dropped the second, 6-7, but ultimately won the tiebreaker, 7-3. In order to secure a spot at the State Championships, they had to get past Ursuline, which they did in only two sets- winning 6-3, and 6-2. On October 16th, they played two matches to determine their seed for the State Tournament, the first of which was against a tough Mason team. Although they played strong, they lost to Mason's team 2-6 and 4-6. The following match was against another Mason doubles team. They started out strong, winning the first set 6-2. Unfortunately, the duo lost the second set 2-6 and the third set in a tiebreaker. Molly and Leah played a first seed qualifier on Friday, October 22nd.