Suicide Awareness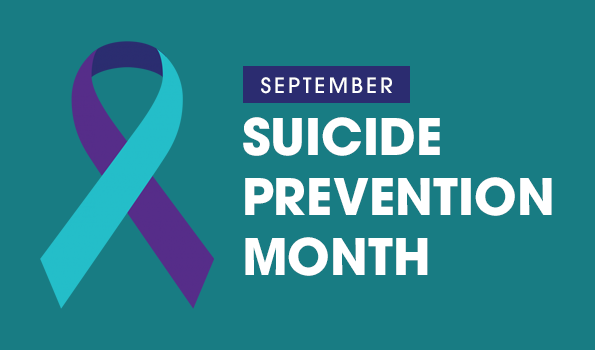 As teenagers, we know of at least one person who is, or has been, affected by thoughts of suicide. One may know the constant anxiety that comes with worrying about someone struggling and the inner turmoil of not knowing the best way to help them. Even worse is the fear that one day you are going to lose them. This fear could be due to a close friend, a family member, a peer, or even just knowing from personal experience. 
Mental illness can severely impact a person's life to the point where every day is a constant struggle. Young adults are the ones who are most impacted by this matter. Sadly, according to the National Alliance on Mental Illness, it is recorded that about 18.8 percent of high school students often experience serious thoughts of suicide. Statistically, the overall suicide rate has actually increased 35 percent since 1999. Oftentimes, young adults don't know what to do when it comes to talks of suicide, and society often stigmatizes such topics, giving the impression it's a "shameful" subject to talk about. 
Some teenagers may not know someone they trust enough to talk to. When it comes to heavy topics, it requires a special vulnerability that some teens don't have. It can be frustrating because sometimes it feels like the only thing one can do is to stay informed and be there for those that need us. 
Actually, that is not all there is to it. 
September was Suicide Prevention Month. In that month, the main goal was to spread awareness of suicide to the general public. For example, Lakota West's Hope Squad organized assemblies, events, and activities to catch people's attention and spread the message of hope. They also created presentations, colorful displays, events, and other activities to further spread awareness in a fun, eye-catching way. 
But awareness doesn't always have to be done in large ways. Sometimes spreading awareness can be done with smaller actions. For example, following organizations that help people stay informed about multiple mental health disorders can help. Many address not only suicide but other mental health issues. Here are a few organizations that GrantUsHope recommends:
Parentguidance.org 

Psychology Today 

7Cups 

The Trevor Project 

NAMI HelpLine 

PsyberGuide 

MentalHealth.gov
The Hope Squad also has accounts on social media platforms like Instagram, where they post informative posts about suicide awareness.
→ https://www.instagram.com/p/B-sliz9n78I/?utm_source=ig_web_button_share_sheet 
→ https://www.instagram.com/p/B8w4uVIHTye/?utm_source=ig_web_button_share_sheet 
It is extremely important for individuals to create a time to research topics they feel affect them, because anyone, no matter background or current position in life, can benefit personally from open discussions about mental health. Having those uncomfortable conversations with trusted friends, family, and mentors is crucial, because talking about suicide does more for preventing it than promoting it. By asking questions, you could potentially be saving someone's life. 
Suicidal thoughts can stem from many areas, but most commonly they come from feelings of rejection, isolation, disappointment, and many more sentiments that are common in adolescents. The struggle of adjusting to adulthood and creating a sense of identity can trigger individuals to consider suicide as an alternative.
Always remember, that if you are struggling and feel like your pain will never go away, things do get better with time. These feelings are temporary. Please reach out to the Hope Squad or to a trusted person for support. 
A small action of positivity and kindness goes a long way. Joining together, not only as a student body but as teenagers, to create a safe environment for suicide awareness would help tremendously.