Lakota West High School's November Remote Learning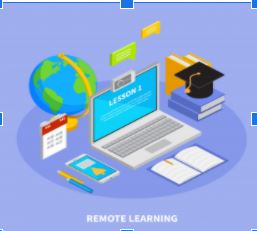 This year, Lakota West High School is one of the many schools in Ohio who have kept their doors  open. However, as COVID-19 continues to grow in numbers, the amount of time West can provide in person learning is unclear. Due to this, Lakota West had a practice run for remote learning on November 3rd and 4th. As West was forced to start remote learning last February very suddenly, they are working to create a more structured learning environment this time around if West's doors are forced to close again. Everybody who was involved with the remote learning days in November had their own opinions on how well it worked for them, but there is a common theme for everybody: changes must be made to create a more authentic and smooth learning environment if students are expected to learn virtually yet again. 
When talking to students about their experience, there seemed to be a general consensus that the best part about remote learning is being able to set their own schedule and get help from their friends. That being said, many students really disliked having their zoom calls so early in the morning because it defeated the point of being able to have freedom with your schedule. Many students also found zoom calls to be pointless, as teachers used them to take attendance rather than actually teach. Overall, the majority of students felt that the way the remote learning days were structured did not help them and made it more difficult for them to set a schedule for themselves.
A majority of teachers had problems with remote learning as well. For teachers, these remote learning days served as a test for how it would look if all of Lakota West High School had to go virtual. Teaching remotely was harder for teachers as they had to manage much more work from home. Some teachers seemed to dislike zoom and would rather teach on pre-recorded lessons but for the most part, zoom calls were a good method of making sure all the students were participating and present.
Whether or not we will transition back into remote learning is still unsure. Everybody has their own opinions on remote learning, but it is clear that further changes will have to be made in order to create a structured learning experience for students and teachers.