Former Firebirds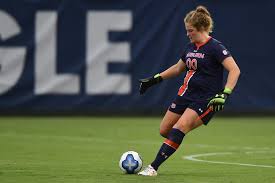 Throughout the years Lakota West has had some premier student-athletes, some of who earned amazing opportunities to continue their sports path after high school. Today, we catch up with two former Lakota West athletes, Maddie Prohaska and George Asafo-Adjei, and see where they are now. 
Maddie Prohaska, a freshman goalkeeper at Auburn University, graduated early from Lakota West just this past May. For Maddie, playing college soccer was a big adjustment from high school. She said that "you really have to learn how to balance school and soccer," also adding that "there's many more hours of work." Although it takes a lot more time and effort, Maddie still says that college soccer is more interesting for her because everyone plays at a higher skill level. Looking back on her time at West, Maddie's favorite memory was winning the 2019 state title with all of her best friends. She says that the most important thing she has learned from West is "as long as you work hard and have fun, nothing will go wrong."
George Asafo-Adjei, an offensive tackle for the New York Giants, graduated from Lakota West in 2015 and University of Kentucky in 2019. George has some unique insight on football, having played at every level. He says" the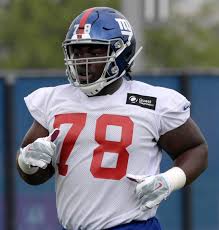 main difference between high school and pro is loyalty. In the pros,  it is more about money, so there is no loyalty and you could be traded to a rival team." The lack of loyalty, along with the strong bond he had with his Lakota teammates, is why George enjoyed high school football more than the pros. Additionally, high school football taught him important values, such as dedication from waking up for early lifts and how to be consistent with his game. While George enjoyed high school football, he said his favorite level to play at was college, because he was still able to learn about the game while playing in front of 50,000 fans. What set George apart from the rest of his teammates was his dedication. "I spent a lot of time outside of practice and school training and learning more about the game." George also gives credit to God, saying that God's presence in his life is "how all of the doors in my life were opened." Looking back on his time as a student-athlete at Lakota West, George's favorite memory was beating Centerville in the playoffs his senior year.
Lakota West has not only built many great athletes but great people. Building character is what helps our students make it to the next level, and continue to succeed far past high school.