A New Face at Lakota West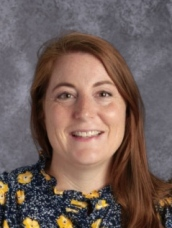 It's a new school year with new faces – including those of new administrators. Over the summer, Lakota West High School went through a series of administrative adjustments which was a shocker to the students attending the school. Elgin Card stepped down as principal to become the Senior Director of Diversity and Inclusion. Ben Brown now sits in the position as principal. At the same time, James Stallings left his position as assistant principal to become the principal of the Freshman Campus. His former position is now held by Cathrine Bella, a former English teacher in the freshman building.
Since Ms. Bella is new to the Main Campus, many people don't know her. However, although students may not know Ms. Bella, she has a long history in education.  She taught English for 13 years at Oak Hills; she has taught undergraduate and graduate-level courses at Miami University. Ms. Bella finally arrived at the West Freshman campus teaching English for two years before being promoted to assistant principal at the West Main Campus.  
Moving from a teacher to an administrator is a tough change, and for Ms. Bella, this was quite a change of pace. Firstly, she now interacts with students differently. "One thing I worry about is how do I make connections with kids and build relationships like I did in the classroom? The students that I know from the Freshman campus,  I loved getting to see them and talk to them in hallways and in class every day.  [Now] it's just harder to make relationships with kids."
It's a big change to go from a classroom to an office in terms of building relationships with students; it can take years to make this adjustment, not only for Ms. Bella but also for students. 
However, Ms. Bella is looking forward to other new parts of the job.  The thing Ms. Bella looks forward to most in her new position is "being able to see kids graduate and to see them on the journey from sophomore through senior year. Also being a part of helping those kids who may struggle along the way and seeing them cross that finish line and celebrating their success. I really look forward to watching them go off to new things and beginning their lives. I think that's a really awesome part of education which I'm excited to be a part of."
Lakota West High School welcomes Ms. Bella as part of the family, and we are excited to see what's in store for her.