Closing the Book on Summer Homework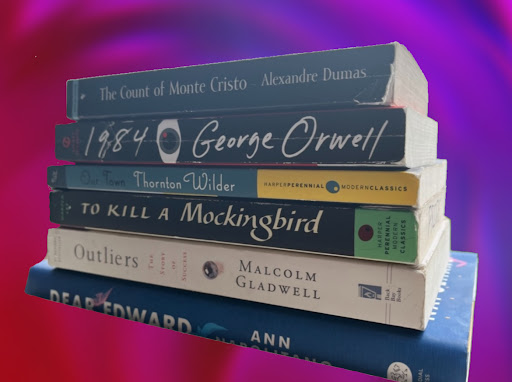 After students and parents had complained for years, Lakota decided to put restrictions on summer homework, resulting in a complete stop for summer homework.
Earlier this month, the Lakota East and Lakota West English Departments made the decision to cut summer homework for the 2023-2024 school year. This comes after complaints were received by students and parents throughout the years, gaining enough traction to force the district to put extra constraints on what can and cannot be assigned. 
Because of this, the Lakota English Department discussed their findings and attempted to site a new solution. Though the group tried to figure out a new way to help students stay up to date over their almost 3-month school break, teachers would've had to jump through too many hoops to make it work. 
Ishanvi Karthikeyan, one of the top-ranking students in the class of 2025 at West, mentioned that the removal of summer work was a smart move, as teachers don't always know what people's summer schedules are like.
"
Not all students are free during the summer, and not all students really want to have to do this. I see a lot of students, including myself, procrastinating until the last minute…Now I can focus my time on things I'm interested in."
— Ishanvi Karthikeyan
Nathan Strittholt, a Sophomore at West had more to say on the matter, such as bringing up how students avoid doing the summer work in the first place.
"I don't think summer homework is truly helpful to students. If anything, it hurts most of them because they procrastinate until the last week and don't do their best work."
The biggest reason summer homework was canceled was because of students' time and energy throughout their summer schedule, and how not all students will be doing the same things. Sports, vacations, and personal projects consume most of the student's time, so making them spend their free time doing school work outside of school has often been viewed as extreme. Students, parents, and even Staff has protested against summer homework since it was introduced, and it appears that Lakota decided to finally acknowledge it. No information can be publicly found about what restrictions Lakota originally put on summer work, but whatever it was, both East and West's English department deemed it to be too difficult to work alongside, thus ending it for this upcoming year, and seemingly forever.
Are you glad Summer Homework got removed?
Sorry, there was an error loading this poll.
What are your thoughts? Do you think Summer Homework should stay or go? Whatever the case, English teachers are continuing to stress students do "optional" summer reading, such as recommending Honors English 11 kids to read "Huckleberry Finn" over the summer or have AP Lang students email Mr. Treherne to access a study list of 150 English terms on their own, to help further prepare themselves for class. Either way, summer work is now off students' radar…how long will it be until something new takes its place?