The First Concert of the SOS Tour: Here's How it Went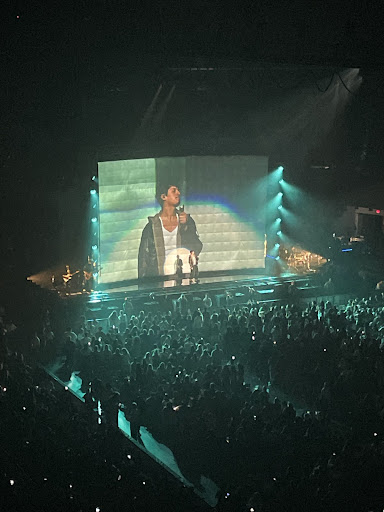 The long-awaited SOS tour has finally arrived, and fans couldn't be more thrilled. 
Starting in Columbus, SZA is making her rounds around the world. Her last tour was for the Ctrl album in 2017. This Tuesday, SZA played the first concert of the tour, with Omar Apollo opening. This was Apollo's first time playing in an arena, and he performed well under pressure. 
After his performance, SZA, the R&B and soul singer, started off on a diving board (just like her album cover). Then, she was on a boat with backup dancers. I thought the choreography was well incorporated into the music. As she continued singing the boat was driven into a storm, and it went down. There was a lifeboat up in the middle of the arena, and when the boat sank the lifeboat was lowered and brought her to the top of the arena near the back of the arena.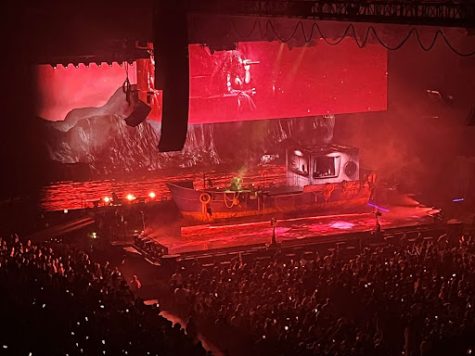 While in the air, she dropped flower petals and played one of her most popular and heartwarming songs, "Nobody Gets Me." Personally, this was my favorite part of the concert because I like this song the best. 
After this, she went back to the stage, and the scene was set at the bottom of the sea with an impressively big anchor at the bottom. I loved the scenery. Then we went into the deep sea with all the different kinds of fish and animals. Then, she played "Kill Bill" in its own scene, and it was gory and red. This was also an amazing part of the concert.
Then, she ended up on the diving board right where she started. The last couple of songs were "The Weekend" and "Far" from the albums Ctrl and SOS. I liked how she played songs from both albums, not just her most recent. Overall, this concert was a breathtaking experience that told a great story while enjoying sensational music.