Summer Bucketlist!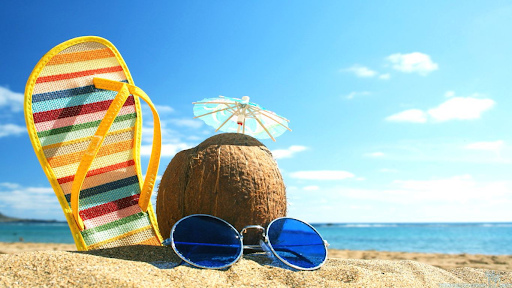 This summer is going to be great and I hope everyone has a great time and keeps busy!
The summer for some people can really suck because everyone is away from their friends, so I have created a list of fun things to do in the summer….
Go swimming 

Go to a waterpark 

Make fun bets with your friends 

Go to the beach    

Watch the sunset and sunrise 

Go for a run outside 

Lay outside and tan 

Go on a shopping trip 

Make an ice cream sundae

Go get some food you have never tried before

Go to Kings Island (ride the Beast and Banshee; they are the best!)

Have a sleepover or, alternately, Facetime your friends and have a sleepover with them on Facetime 

Go to Jungle Jim's International Market and buy some random food you have never had before 

Paint on a canvas 

Redecorate your room 

Make a list of 10 movies then binge watch them

Bake fun desserts you have always wanted to try!

Go out to dinner with your friends, but you all  have to dress like you're going to a Met Gala 

Organize your closet

Buy a new bed comforter

Dye your hair 

Go on late-night drives 

Build a sand castle 

Go get your nails done 

Get a job 

Start a new book and finish it 

Go to Soak City at Kings Island 

Have fun! Relax and enjoy yourself this summer!!!