An Enchanting Night at Prom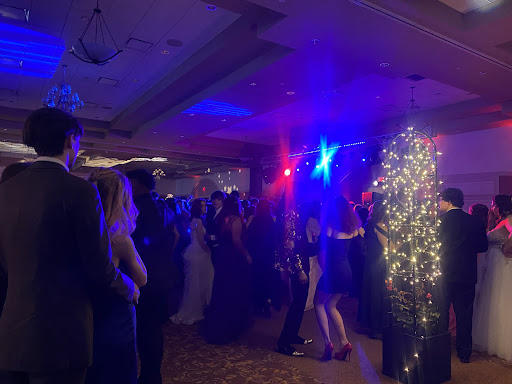 Lakota West held its annual prom night for juniors & seniors on April 22nd at the Savannah Center. It was a night filled with dancing and energy. 
As students arrived at the Savannah Center on Saturday night, fairy lights and flowers were adorned throughout the banquet hall. This fits the theme of an enchanted forest. Everyone was in good spirits as there were no issues and things proceeded as planned. For many, this was their last prom because seniors graduate in May. Dresses and suits were unique to each student as they showcased their personal styles. Like most school functions, favorites like Miley Cyrus's Party in the USA and Starships by Nicki Minaj were played. Some complained about the same boring songs but many continued to have fun to make it a night to remember. 
Dancing and socializing continued until prom court was announced. The Prom court consisted of students voted on by their peers to be celebrated. They made their entrance with roses in hand and a slow dance as they were cheered on.