A Splash On Stage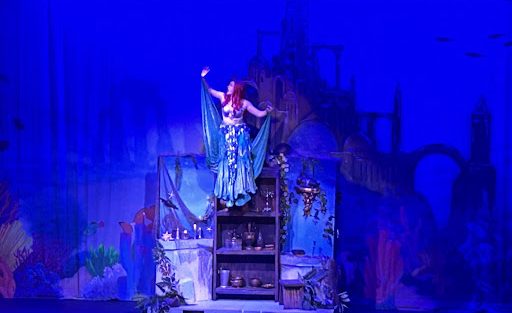 For the past two weeks, Lakota West Theatre produced an incredible rendition of Disney's "Little Mermaid" for its 26th Year Anniversary. The show had amazing aspects creating a wonderful performance from acting, to singing, to music, and even the lights!
The artistry of the backgrounds really made this play stand out. They had many details and the lighting helped create the illusion of the stage actually being underwater. The costumes were also amazing! Every role had an interesting costume dedicated to their part no matter how small. The set pieces made like the trident and the ship had so much design and thought into them. The aspect of a live band was also another well-executed idea, adding another level of pizazz to the show. 
"
Ursula had a fantastic performance! She really got into character and her powerful voice was well-suited for the role!
— Katherine Koziel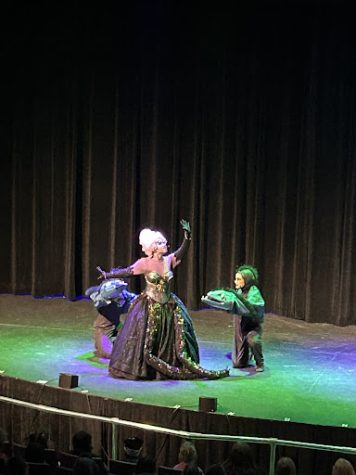 Katherine Koziel, a member of the pit orchestra, was amazed by Taylor Small's performance. The acting of the high schoolers was also compared to a low-grade professional production. As the characters were very proficient at expressing the emotions of their characters, it was very sentimental for those acting as well as those watching their favorite childhood characters portrayed live.
Finally the singing and dancing! Who knew Lakota West had so many talented people? The tap-dancing seagulls were jaw-dropping. The six sisters sang "The Daughters of Triton" beautifully harmonizing as their vocals became one.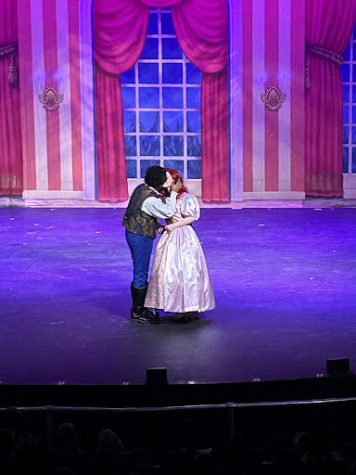 Not to mention the great vocals of both main characters, Ada Bright and Joshua George, were so versatile and wide-ranged. 
 Overall the performance was a huge success. The Lakota West Theatre pulled off another amazing show. Even the audience enjoyed every bit of the show so much that there was a standing ovation as the cast started to bow. To keep updated with the latest performances click here!