Spiderman: Across the Spider-Verse Details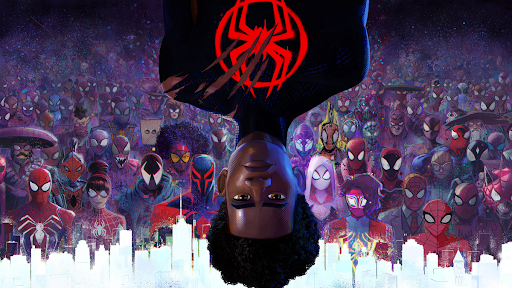 Spiderman: Across the Spider-Verse, the prequel to Spiderman: Into the Spider-Verse is planning to be released on June 2nd, 2023. The story will be a continuation of the previous storyline. However, in this film, the audience meets a 17-year-old Miles Morales who enters the spider-verse and meets the team of spider-people in charge of protecting the multiverse of spider-peoples' existence. The producers have stated that the movie will include 240 spider-people, although most will remain background characters with no speaking roles. 
The movie has three main directors: Joaquim Dos Santos, Kemp Powers, and Justin K. Thompson. All of them also worked on Spiderman: Into the Spiderverse. Shameik Moore, the voice actor of Miles Morales, will be continuing to voice his character.
The movie has been postponed twice from April 8th, 2022, to October 7th, 2022  due to Covid complications The film was pushed one more time to June 2nd, 2023. Christopher Miller, a producer and writer for Spiderman Across the Spider-Verse, said the last delay was to "[have] More time to make it great".
Sony isn't planning on stopping the Spiderman franchise here. By March 29th, 2024, Sony plans on making the spiderman movies into a trilogy with Spiderman: Beyond the Spider-Verse. Amazon is also planning to release a Marvel-Sony show called "Silk: Spider Society". The film is about a Korean-American girl who searches for her family members who have gone missing, and along the way she becomes the superhero known as Silk.