AP Course Options for the 23-24 School Year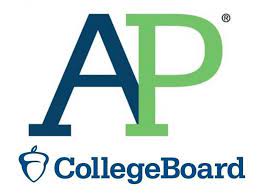 Read this article for a brief description of each AP course that Lakota West offers. If you would like more information on the class, each name is linked to the course video which includes that teacher's interpretation of the class.
        With the third quarter of the 2023 school year coming to an end, students and teachers alike know that it's time to start selecting classes for next year. Lakota Online has released a course options document, displaying each class that Lakota offers. If you're a student at Lakota West High School, take a look at these suggestions on what classes to take if you are interested in Lakota's Advanced Placement Program.
From preparing for next year's math class to something as simple as choosing an elective to take, picking your classes is something that you should put a lot of thought into. Schedules go a long way in terms of college applications, scholarships, majors, and potentially even future occupations.
        What someone is passionate about could even have a lot to do with what classes they choose in high school. Some students feel that it enhances their learning experience when they are put in classes with those that have similar interests. Some classes also have co-requisites, which is a class you'd take at the same time as the class you want to do; a few classes require prerequisites, meaning you must have credit from a previous class in order to take that class.
These are Lakota West's options for AP courses for those interested in the 23-24 year. Each class name is linked to a video that includes that specific teacher of the class explaining it more in-depth. 
Science options:
College level class 

Prerequisite of chemistry

Studies cells and evolution based experiments/investigations

Studies interaction between species
Atomic structure, intermolecular forces, and chemical reactions

Equivalent to college freshman course of chemistry

Co-requisite of Pre-Calc

Prerequisite of Algebra 2 and Honors or CP Chemistry
Calculus based

Kinematics, Newton's laws, Gravity, and other physical forces

Includes placement test and summer project

Prerequisite of Honors Physics

Corequisite of AB or BC Calculus
Analyze natural and human-made environmental problems

Studies relationships in the natural world

Prerequisite of CP or Honors Chemistry
Social Studies Options:
Introductory college level class of U.S History

Prerequisite of CP World History
Supply and Demand

Role of government in the economy

Counts as economics credit
Analyzing people's political behaviors 

Studies the design of political system and institutions
Behavior & mental processes of humans and animals

Theories of perceptions, learning, and personality 
Western civilization

Chronological studies starting with the Renaissance

Principle themes of modern European history
Studies patterns of humans' effect on the alteration of Earth's surface

Socio-economic

Methods and tools of geographers
Foreign Language Options:
AP French Language and Culture:
Prerequisite of French III

Communicating and comprehending with skills of grammar

French literature and culture
Prerequisite of Latin III

Translating over 500 lines of Virgil's Aeneid & Caesar's Gallic War

Detailed analysis of Latin literature
Study Spanish culture and literature

Presenting communication skills

Prerequisite of Spanish III
Math Options:
Earn 1 semester of college credit with qualifying AP test score

Prerequisite of Honors Pre-Calc with Trigonometry

Focuses on Sin, Cosine, Tangent
Same focuses as AB, prerequisite is AB

More rigorous 

Earn 2 semesters of college credit with qualifying AP test score
Can earn 1 semester of non-calculus based college credit

Prerequisite of Algebra II

Co-requisite of Pre-Calc

Analyzing and drawing conclusions from data 
English Options:
AP English Language and Composition:
Prerequisite of English 10

Teaches students to become skilled writers

Incorporates American Literature
AP English Literature and Composition:
Senior course

Studies varying genres, time-periods, and cultures mostly British literature

Prerequisite of AP English Language and Composition and English 11