2023 Book Releases
With the start of a new year, there are many new things being anticipated. Some of these things being the release of new and upcoming books. For bookworms, the wait for a new novel from a favorite author can be long and grueling. But, when the wait is finally over, getting to read and enjoy that book is so gratifying. Chosen by a team of expert librarians from The Cincinnati Library, here are some upcoming book releases to look forward to.
Getting released on the 7th of February, A Spell of Good Things by Ayọ̀bámi Adébáyọ̀ is one of the many novels to be excited about. It's a dazzling story of modern Nigeria and two families caught in the riptides of wealth, power, romantic obsession, and political corruption. 
Eniola is tall for his age; a boy who looks like a man. Because his father has lost his job, Eniola spends his days running errands for the local tailor, collecting newspapers, and begging when he must, while continuing to dream of a big future.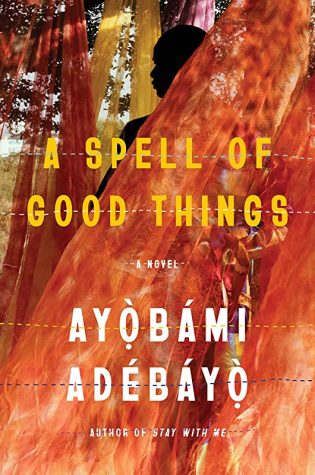 Wuraola is a golden girl, the perfect child of a wealthy family. Now an exhausted young doctor in her first year of practice, she is beloved by Kunle, the volatile son of an ascendant politician.
When a local politician takes an interest in Eniola and sudden violence shatters a family party, Wuraola's and Eniola's lives become intertwined. In her breathtaking second novel, Ayọ̀bámi Adébáyọ̀ shines her light on Nigeria, along with the gaping divide between the haves and the have-nots, and the shared humanity that lives in between.
If you're intrigued by tragedy and a moving, emotional novel, A Spell of Good Things is the book for you.
Varina Palladino's Jersey Italian Love Story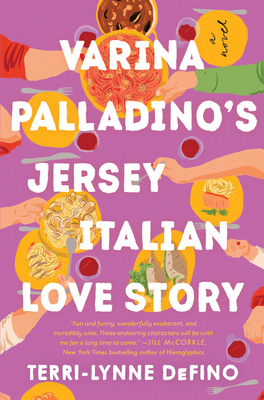 Varina Palladino's Jersey Italian Love Story by Terri-Lynne DeFino is an exciting, love-filled book. It's a story of a big, boisterous Italian family that offers a lesson in New Jersey–inflected Italian. The family includes a couple of sons, their wives, exes, and kids; Donatella's best friend, a gay man abandoned by his Italian family and taken in by hers; and "Vicky," the haunted record-playing Victrola. The family matriarch, Sylvia, is approaching her 93rd birthday and is worried about her widowed daughter, Varina. Together with her favorite grandchild, Donatella, the two cook up a scheme to attract single grandfathers looking for love as possible matches for Varina. Meanwhile, Varina books herself a secret cruise and finds a new best friend, her daughter gets a diagnosis that surprises no one, and a new baby is on the way. There are a lot of laughs despite the mayhem and drama, and of course, many family dinners (with recipes!). This is a love story that permeates and elevates this terrific Italian family saga.
Varina Palladino's Jersey Italian Love Story will be released on February 14, a very fitting day to release this novel. (Valentine's Day!)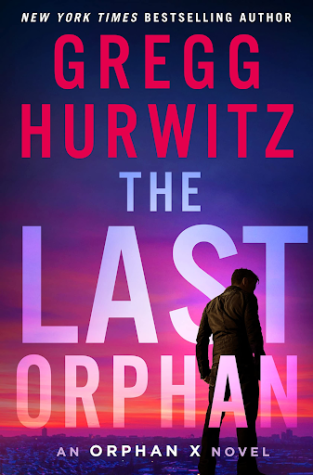 Another book fans are counting on, releasing in 2023, is The Last Orphan by Gregg Hurwitz. Also released on February 14, this thriller is the 8th book in the Orphan X series. Even though the book makes references to events in the previous books, it can still be read as a stand-alone. 
As a child, Evan Smoak was plucked out of a group home, raised, and trained as an off-the-books assassin for the government as part of the Orphan program. When he broke with the program and went deep underground, he left with a lot of secrets in his head that the government would do anything to make sure never got out. When he remade himself as "The Nowhere Man", dedicated to helping the most desperate in their times of trouble, Evan found himself slowly back on the government's radar. Having eliminated most of the orphans in the program, the government will stop at nothing to eliminate the threat they see in Evan. But "Orphan X" has always been several steps ahead of his pursuers. Until he makes one little mistake… Now, the President has Evan in her control and offers him a deal – eliminate a rich, powerful man she says is too dangerous to live and, in return, she'll let Evan survive. When Evan finally leaves the program, he swore to only use his skills against those who really deserve them. Now he has to decide what's more important – his principles or his life.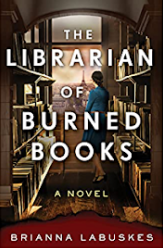 Released on February 21, The Librarian of Burned Books by Brianna Labuskes is a historical novel based during wartime. For fans of The Rose Code and The Paris Library, The Librarian of Burned Books is a captivating World War II-era novel about the intertwined fates of three women who believe in the power of books to triumph over the very darkest moments of war.
Berlin 1933. Following the success of her debut novel, American writer Althea James receives an invitation from Joseph Goebbels himself to participate in a cultural exchange program in Germany. For a girl from a small town in Maine, 1933 Berlin seems to be sparklingly cosmopolitan, blossoming in the midst of a great change with the charismatic new chancellor at the helm. Then Althea meets a beautiful woman who promises to show her the real Berlin, and soon she's drawn into a group of resistors who make her question everything she knows about her hosts–and herself.
Paris 1936. She may have escaped Berlin for Paris, but Hannah Brecht discovers the "City of Light" is no refuge from the anti-Semitism and Nazi sympathizers she thought she left behind. Heartbroken and tormented by the role she played in the betrayal that destroyed her family, Hannah throws herself into her work at the German Library of Burned Books. Through the quiet power of books, she believes she can help counter the tide of fascism she sees rising across Europe and atone for her mistakes. But when a dear friend decides actions will speak louder than words, Hannah must decide what stories she is willing to live–or die–for.
New York 1944. Since her husband Edward was killed fighting the Nazis, Vivian Childs has been waging her own war; preventing a powerful senator's attempts to censor the Armed Service Editions, portable paperbacks that are shipped by the millions to soldiers overseas. Vivian knows just how much they mean to the men through the letters she receives–including the last one she got from Edward. She also knows the only way to win this battle is to counter the senator's propaganda with a story of her own–at the heart of which lies the reclusive and mysterious woman tending the American Library of Nazi-Banned Books in Brooklyn, New York.
As Vivian unknowingly brings her censorship fight crashing into the secrets of the recent past, the fates of these three women will converge, changing all of them forever.
Inspired by the true story of the Council of Books in Wartime–the World War II organization founded by booksellers, publishers, librarians, and authors to use books as "weapons in the war of ideas"–The Librarian of Burned Books is an unforgettable, historical novel, a haunting love story, and a testament to the beauty, power, and goodness of the written word.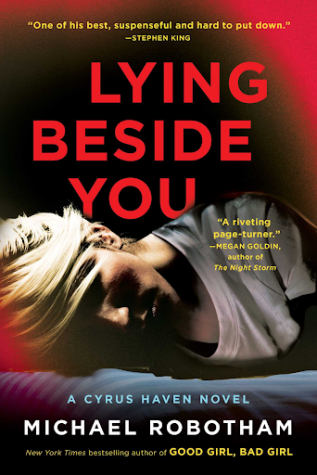 Last but certainly not least is Lying Beside You, by Michael Robotham. This psychological thriller is the third book in the Cyrus Haven series, but it can also be read as a standalone. Lying Beside You will be released on June 23 of 2023.
As a boy, Cyrus Haven survived a family massacre and slowly pieced his life back together. Now, after almost twenty years, his brother, Elias, is applying to be released from a secure psychiatric hospital—and Cyrus is expected to forgive Elias and welcome him home.
Elias is returning to a very different world. Cyrus is now a successful psychologist, working with the police, and sharing his house with Evie Cormac, a damaged and gifted teenager who can tell when someone is lying. Evie has gone back to school and is working part-time at an inner-city bar, but she continues to struggle with authority and following rules.
When a man is murdered and his daughter, Maya Kirk disappears, Cyrus is called in to profile the killer and help piece together Maya Kirk's last hours. Police believe she was drugged and driven away from the same bar where Evie is working. Soon, a second victim is taken, and Evie is the only person who glimpsed the man behind the wheel.
But there's a problem. Only two people believe her. One is Cyrus and the other is the killer.
Fans will be sure to express their emotions on these novels as they come out whether it's love, hate, or eagerly waiting for sequels. These 5 soon-to-be-released novels are sure to be best sellers. Be sure to look for them at any local library or bookstore before they sell out.
So many different books will be released this year. Which will you read first?