Five Easy Hot Dogs: Mac Demarco's Newest 2023 Album Review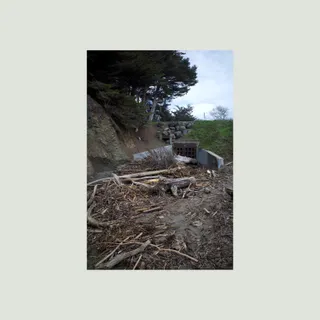 Image Credits: Mac-Demarco.com
Returning from his four-year hiatus, Mac Demarco released a new album titled Five Easy Hot Dogs on January 20th. After releasing Here Comes The Cowboy in 2019, then its demos a year later, fans have been antsy waiting for new music. DeMarco embarked on a solo trip across the country and was determined to not return home until he finished a record. Five Easy Hot Dogs did not disappoint in terms of quality or quantity, with a tracklist of 14 instrumental songs: Gualala, Gualala 2, Crescent City, Portland, Portland 2, Victoria, Vancouver, Vancouver 2, Vancouver 3, Edmonton, Edmonton 2, Chicago, Chicago 2, and finally, Rockaway. 
The names of the songs are titled after the city they were recorded in and exude the feeling Demarco felt while in each.  DeMarco delivered the listless, drifting, and sort of dream-like wandering that is often tied to long hours on the road. This ambient record invokes the feeling of a question in the back of your mind that is left unanswered. In an interview with Variety Magazine, DeMarco revealed that he would "drive until [he] felt tired and stopped  somewhere— it pretty spurred off the moment." This accurately describes the feel of the album, and the feeling of meandering the listener also experiences. Even with a fourteen-song tracklist, the album is brief in the fact that it falls just under 35 minutes long. Surprisingly enough, that is still longer than his 2015 album, Another One, maxing at around 24 minutes. Even with the length, Five Easy Hot Dogs delivers in terms of a wonderful album.
 In my opinion, as a long-time Mac DeMarco fan, this album can serve as study music, driving music, or just simple background noise. Do your coursework to this, do your chores with it, stroll through a park, read a book, or stare at your ceiling with this playing in the background. It really is universal. For fans of Mac who love his funkier albums and mellow vocals, Five Easy Hot Dogs may dissuade you to listen given your affinity with his other music. However, I do implore you to give it a real chance, and really take it in. No vocals and pure instrumentals can be just as satisfying and hypnotic as music with lyrics! Personally, I think a lot of Mac DeMarco fans fall deeper in love with his music because of the sort of "nostalgic" feel it gives. When speaking with Variety Magazine regarding this very subject, DeMarco says "If I'm a legacy act, like old reunion tour rockers, that's fine with me." So, what better thing to do than embrace that? With time, I believe Five Easy Hot Dogs will give that same feeling of nostalgia that albums like This Old Dog radiate. Overall, I really enjoyed Five Easy Hot Dogs, and cannot wait for what else Mac has in store. The album is available right now on all streaming platforms, so if you're interested, give it a listen!