What are the Top Streaming Services?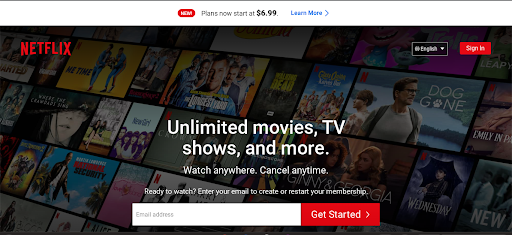 Have you ever wondered what the top, best streaming services are? Well, let me take you through the Top 5 streaming services including their top hit originals plus their subscription and streaming rates, and costs. All the top show originals for each streaming service vary and the bundle plans could save you money so that you don't have to subscribe to separate streaming services.
1. Netflix
Netflix has been in the streaming industry for 25 yrs with its affordable and flexible subscription plans starting with an ad-supported subscription of $6.99/m, ad-free(basic) is $9.99/m, a standard of $ 15.49/m, and premium of $19.99/m. Keep in mind those costs are for each month. 
Onto Netflix's most popular original, the series Stranger Things with 4 seasons and 286.7-hour streams on its latest season aired. Netflix has many more original hits and other favorites from different platforms and is slowly taking over the entertainment industry, but some may disagree since there are more streaming services out there.
2. Disney Plus(+)
Next up, in second place we've got Disney+ a close competitor of Netflix. Their most viewed original content is WandaVision with, 6.5 million streams Disney first started with cable then decided to turn over to streaming so that viewers can get access to their musicals/music, classic hits, and exclusive originals all the home of Pixar, Marvel, Star Wars, and National Geographic, etc; all those platforms have aired on their cable channel at a point in time. Now let's get into the subscription fee. 
To start off the Disney basic ad-supported for $7.99/m and next the premium ad-free for $10.99/m. Now let's take it up a notch, as we know Disney plus has a wide range of collaborators giving them access to other entertainment, so they've got special deals depending on the Disney bundle you choose. Starting off with the duo basic including Hulu and Disney+ and is ad-supported for $9.99/m, Next the trio basic including ESPN+, Hulu, and disney+ that's ad-supported for $12.99/m, lastly the trio premium is ad-free with downloads that include ESPN+, Hulu, and disney+ all for $19.99/m/.
3. HBO Max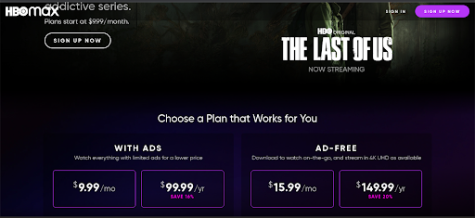 Next up in third place, we've got HBO max known for its popular and premium content as well as its reboots that thrive. Some of the sensational content their known for is their HBO max originals, DC, Cartoon Network, Warner Brother films, and The Last of Us with 5.7 million streams, but Game of Thrones, another top hit, with 9.986 million views/streams. Plenty of viewer fiend to view HBO max's exclusive content but it can be a bit pricey, starting with the ad-supported plan for $9.99/m and $99.99/yr. For the ad-free plan, it's $15.99/m and $149.99/y.
4. Hulu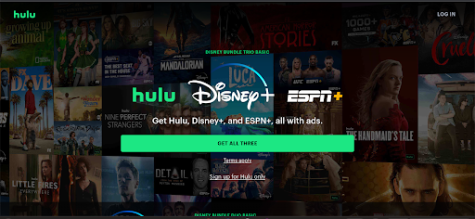 The next runner-up is Hulu known for its huge variety of networks/channels they've collaborated with such as ABC, Fox, and CBS. Although Hulu has very few originals some of their original content includes documentaries and reality tv, but one of their hit originals is the handmaid's tale with 1.04 billion views/streams by the minute. To watch all this top-notch content it's $7.99/m (with ads), and $14.99/m Hulu (no ads) are all the base plans. 
Onto the Hulu bundle plans that are similar to Disney+'s bundle plans, starting off with the Disney bundle duo basic for $9.99/m (with ads) that includes Hulu and Disney +. Next is the Disney bundle trio basic, which is $12.99/m (with ads) that includes disney+, Hulu, and ESPN. Then the Disney bundle trio premium includes Disney+ (no ads), Hulu (no ads), and ESPN+ (with ads) all for $19.99/m. Last but not least Hulu + Live TV includes Hulu (with ads), Live TV, Disney+ (with ads), and ESPN+ (with ads) all for $69.99/m.
5. Prime Video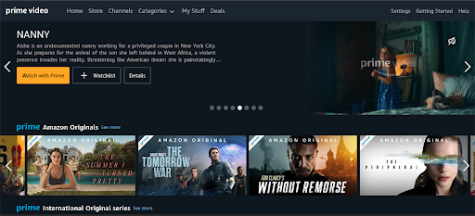 Lastly, we've got Prime Video where you can get ad-free and original quality content. Speaking of original content Prime Video's top hit The Summer I Turned Pretty landed around 725 million views. To be able to get access to these originals it's just $8.99/m for a Prime Video membership, very affordable plus no ads is an outstanding deal.
Even though, these streaming platforms have caused cable platforms to decline they provide the best entertainment nowadays causing their streams and subscribers to continue thriving and increasing in numbers.