Book Review: My Overthought Opinions on Books: Complex Evelyn Hugo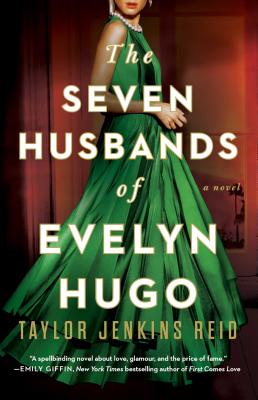 There are two main characters in this book, Evelyn Hugo and Monique Grant. Evelyn Hugo is a celebrity in the 1960s who retired. Monique Grant is a journalist who is interviewing Evelyn Hugo for her biography in 2017.
"You can be sorry about something  and not regret it"
― Taylor Jenkins Reid, The Seven Husbands of Evelyn Hugo
Warning: This article includes several spoilers.
Every enjoyable story I have read or watched has one thing in common: a complex character. It may seem like a small part of a story, but its role in the audience's emotions can be incredibly impactful. Having a person whose logic is morally wrong, but explainable forces the audience to question themselves for sympathizing with the complex character. Perfect examples of this are Jinx from Arcane, Madame Defarge from Tales of Two Cities, and Katniss Everdeen from The Hunger Games. But my all-time favorite has to be Evelyn Hugo from Taylor Reid's  Seven Husbands of Evelyn Hugo.
Evelyn Hugo is a bold woman. She is unbelievably captivating, refuses to be talked over, and is a very ambitious woman. By the age of 14, Evelyn escapes her abusive father by marrying an older man and starting her career as an actor, leading her down a scandalous celebrity path. She takes risks to keep the status she has earned and to hide her true identity. Once Evelyn becomes older, she stays away from the limelight. Until she turns 79 and contacts Monique Grant, a small unknown journalist for Vivant to write her biography.
Monique Grant titles Evelyn's biography The Seven Husbands of Evelyn Hugo which is only part of her true story. The real purpose of her biography is to show the sacrifices she made in hiding the truth, which involved keeping her true partner a secret. Even though she is with the love of her life without public knowledge, if it were revealed, Evelyn and her partner's lives would be ruined. This is because Evelyn was in love with a woman in the late 1960s. To keep both of them safe, she makes decisions on her own to keep their relationship hidden. This side of Eveyln is raw. She wants to be with the person she loves, but the criticism and danger she could be in if it were known to the masses push her to make a rash decision on her own. Evelyn Hugo is an independent woman, who has made every decision on her own instead of being vulnerable and letting others help her– that is her biggest character flaw. 
The ending of The Seven Husbands of Evelyn Hugo is exactly why Evelyn is not a good or bad person. The readers were told that when Harry Cameron, her husband, and his friend crashed into a tree because they were drunk driving. However, she switched his body with the already deceased passenger because she refused to let  Harry Cameron be convicted of drunk driving. I was shocked when I realized this, but my shock turned into anger and confusion after she revealed the passenger's identity. The person she framed was James Grant, Monique's father. Evelyn chose Monique Grant to write her biography to apologize for switching her dad's and  Harry Cameron's bodies in the crash and to give her a letter she found in Jame's body. Evelyn kept the letter Monique's father had written and hadn't given it to her until the interview was over. This moment is heartbreaking. Eveyln blamed Monique's dad rather than allowing  Harry Cameron to take the blame. Yet, at this moment, I can not hate Eveyln. Eveyln had kept Monique's father's note for 16 years and waited for the day. Additionally, Eveyln's biography deal will make Monique millions of dollars once she starts selling it. Also, since the readers have followed Evelyn's whole life story, they are able to understand her stubbornness, initiative, and bravery. 
At first glance, Eveyln is selfish. She manipulates people to get what she wants and refuses to apologize to anyone. However, his feature about Evelyn is purposeful. Taylor Reid does not flat out tell readers why Eveyln is arrogant but shows it. Taylor Reid explains how Evelyn has always been fighting for herself. Her mother passed away when she was a child, and she later became a child bride. Evelyn escaped her abusive father and multiple awful marriages by herself. Evelyn is not selfish because she thinks she is the best; her selfishness comes from her need to survive. This is the exact reason I love Evelyn and complex characters in general. In reality, no one is one-sided, and seeing this complexity in a book character is incredibly relatable. I highly recommend reading The Seven Husbands of Evelyn Hugo because this book is immaculate.