2023's Upcoming Movies
This list of soon-to-be-released movies is assured to cause excitement within audiences. As the top 10 movies are introduced, fans are sure to make up their mind about which they'll be first in line to see.
Heading into 2023, these are the 10 most anticipated movies coming to theaters, according to Vogue Magazine. With varying genres, plots, and storylines, these will be sure to attract all types of audiences. A question often posed by many: "why are these specific movies said to be the most known?" They're popular for representing re-creations of older movies, their diversity, and specifically a few long-awaited live-action films. As fluctuating as the top 10 movie list usually is, some are wondering if this list will be considered accurate when these release dates come. 
Chevalier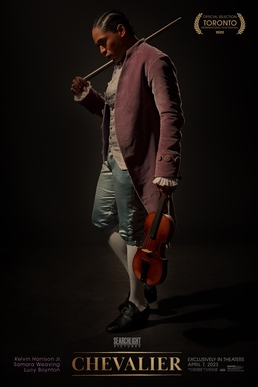 This untold true story takes place in the mid-1700s, a time when several historical musicians were alive. The movie starts off with a young boy's childhood story, showing his troubles and family problems, but also his persistence through it all. The main point of the story is that he is a very talented violin player and his skill builds up tremendously over time. The climax of the film is when he challenges Mozart during his show to play the violin; this is when his name finally becomes known.
The Little Mermaid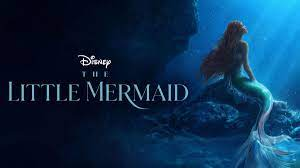 This picture is the first-ever live-action version of the film "Ariel", inspired by the original animated movie from 1983. This is said to be a hit not only because fans are counting on having extraordinary graphics, but also because the lead role is played by African American actress, Halle Bailey. This interests people in many ways and also represents racial equality in the movie industry, something unfamiliar in Hollywood's lengthy history that is becoming more and more prevalent. With both young and old fans alike, this is sure to be a bestseller. 
Asteroid City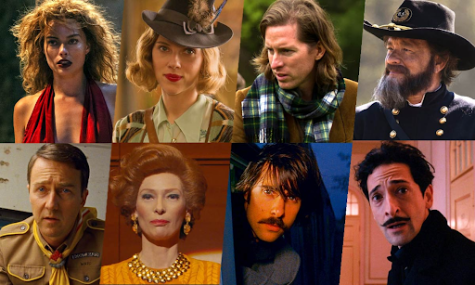 Featuring Tom Hanks, Scarlett Johansson, and other well-known actors and actresses, this movie is about a group of students and adults who all come together to stargaze. While not much information has been released about the movie to this point, fans will for sure stop by the theaters to see their favorite actors.
Oppenheimer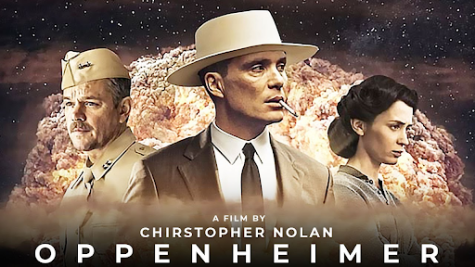 This movie, based on the life of J. Robert Oppenheimer, tells the story of his life, specifically when he helped create the atomic bomb during World War Two. This historical movie will include actors Matt Damon, Emily Blunt, Florence Pugh, and Cillian Murphy, playing the main roles, as well as many others. This movie creates a modern understanding of what happened from the U.S. perspective in World War 2.
Barbie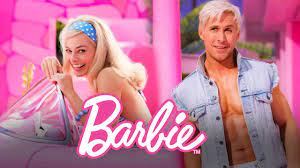 One of the most talked about live-action films on the way is "Barbie". This is a shocker to most of us Gen-Zers as well as some older generations, considering their popular opinion says Barbie dolls had been more of an early 2000s thing. However, we all know that the theater will be flooded with young children with their parents who are forced into seeing it. Barbie will be played by Australian actress Margot Robbie, and her infamous boyfriend Ken is set to be played by Ryan Gosling; known for his previous roles in movies such as "Scooby Doo" and "The Notebook". Will this movie be a big hit or the total opposite?
Challengers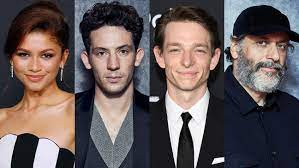 This movie includes a mixture of several younger and much more known celebrities such as Zendaya and Josh O'Connor. Tashi, the wife of Patrick, pushes her husband who is starting to get worse at tennis after just improving drastically. She then signs him up to participate in a challenger event. The challenger event is one of the lowest rounds in the pro league, but shockingly, the man he faces is his former best friend and his wife's ex-boyfriend.
Dune: Part Two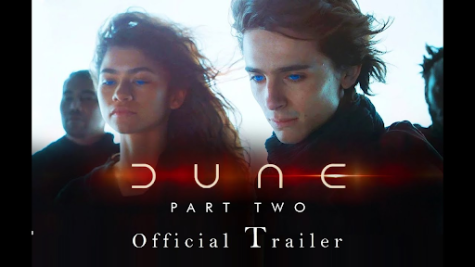 This movie is sure to attract our Sci-Fi fans. Paul Atreides, played by Timothee Chamalet, is on a mission to get revenge for the people who destroyed his family. While on his mission, he meets the love of his life and is faced with the challenge to choose between the two. This movie includes several popular actors such as Zendaya, Austin Butler, and Florence Pugh. This action and love-filled thriller are guaranteed to be a hit with young adults and older audiences alike.
The Ballad of Songbirds and Snakes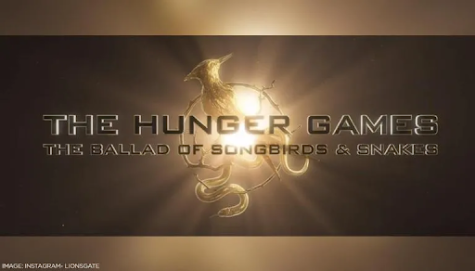 This movie is a prequel to the best-selling book "The Hunger Games." In the past, fans had been anxiously awaiting the sequels of the movie; all subsequently becoming top hits. Many are wondering if this prequel will receive the same perception. The movie focuses on the character President Snow from the previous movies. The picture reenacts his childhood and younger years, along with his journey mentoring a female tribute of The Hunger Games.
Wonka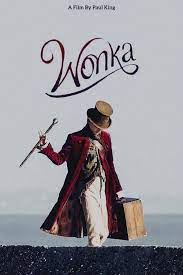 This movie is one of many expected to be widely loved across the nation and includes Timothee Chalamet as the main character, Willy Wonka. Willy Wonka is previously known for the movie "Charlie and the Chocolate Factory," the inspiration behind this film. Wonka will be a recreation of Willy Wonka's childhood memories to give the audience an understanding of his struggles, as well as accomplishments from early on in his life.
The Color Purple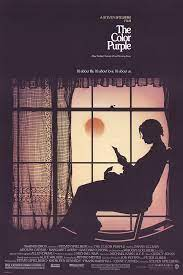 The coming-of-age version of 1985's "The Color Purple" is a musical interpretation of the struggles an African American Woman goes through while living in the South. Trailers and details are yet to be released about this movie set to be directed by Steven Speilberg and Oprah Winfrey. It includes actors and actresses H.E.R., Ciara, Halle Bailey, and Fantasia. This is also going to be a recreation of Alice Walker's book from 1982. 
When interviewing other Lakota West students on their thoughts about this list, things they said were about what kinds of audiences they think the movies will attract, as well as what they think will be most relevant and topics in relation. Juliet Pytlinski, a journalism student, expressed that she "thinks that the Challengers movie will be my favorite. Just because it has Zendaya and she is very popular right now, and I play tennis so I am interested in that." This subsequently proves that movies including someone's hobbies or interests are bound to attract them more. Margaret Hochwalt, another person interviewed, thinks that "lots of people in our generation and older grew up playing with Barbie dolls, and watching Disney movies like Ariel. So, those movies are definitely going to be of interest to audiences of all ages." This feedback received from peers revealed a thought that movies less relevant time-wise such as Chevalier may be less popular. As these movies are released and the audiences express their opinions, this list's accuracy will be revealed.