Can Quitting Social Media Lead to Higher Grades?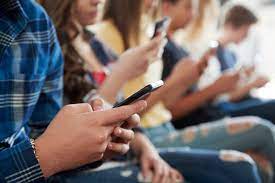 Social Media has been proven to negatively affect students' grades across the board, as well as their productivity levels. Some say social media use can be comparable to drug abuse. In small doses, it can appear harmless, but over time people start to acquire a reliance on it. The media can also influence people's judgment skills and can cause them to make bad decisions. Dar Meshi says. "Around one-third of humans on the planet are using social media and some of these people are displaying maladaptive, excessive use of these sites" Social media does not only affect school performance on an academic level, but it can also affect the health of students. Many students stay up later and as of late, data shows a decline in kids' ability to focus, as well as a limited attention span. School is no longer seen as engaging in comparison to what kids see on social media and other apps on their electronics. When using your phone, there are temporary dopamine releases that can cause your mood to drastically fluctuate. When you get a like or a comment praising your photos or content online, you feel immediate validation. It becomes addictive, leading people to become obsessed with receiving approval. 
Students may also start to experience a lack of motivation and are less likely to do their work on time, leading to worsening grades and a higher number of failed tests. Scrolling for hours can cause eye strain and tiredness from staying up all night. Thus making it extremely difficult to focus on lessons and participate in discussions. Social media also impacts the way we view ourselves, which can make students not want to come to school. Students begin to compare themselves to others, cycling into negativity. However, this is usually remedied by praise online. 
Limiting access to social media can improve your attention span and allow you to focus more on your studies. It can also improve your health if you're experiencing fatigue or stress due to phone usage. It can be difficult to put your phone down and get back to work, but sometimes, you need to be able to make critical decisions and use your time more wisely to become successful.