Taylor Swift Swiftly Shattering Spotify records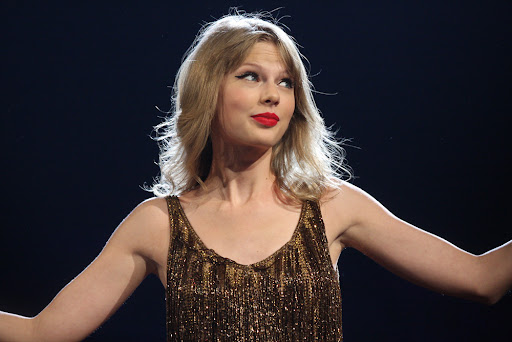 Who is Taylor Swift?
Taylor Swift is a well-known singer/ songwriter that everyone knows.She is known for her incredible talent of writing about men and the problems that are related to them. Her music is an outlet for many people going through things that need comfort that they can't provide.
How did she come about?
Taylor Swift was quite young when she was discovered by Scott Borchetta, a DreamWorks Records executive. Borchetta discovered Taylor in a Bluebird cafe where he was preparing to form his own independent record with Big Machine records.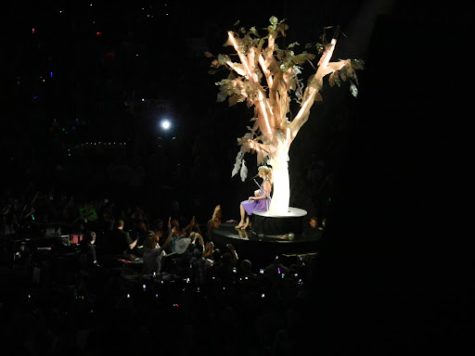 Is Breaking Records out of the Norm for T. Swift?
Ms. Swift released her newest album 'Midnights' on Oct 21, 2022. 'Midnights' instantly shattered Spotify's records and Taylor's own. The records Swift instantly broke included "Most streamed album on Spotify in 24 hours (184.6 million streams) Most day-one streams of an album on Spotify (184.6 million streams) Most streamed act on Spotify in 24 hours (228 million streams)" (Sanj Atwal, Taylor Swift's album Midnights smashes three Spotify records). This is very impressive for anyone to complete but, this is Taylor's normal. Taylor has broken many records before including the "most-streamed album in a day by a female artist on the day it was released, according to a previous report by Insider, with 122.9 million streams."
Taylor has been in the music industry for about 16 years. She released her first album on October 24, 2006, called 'Taylor Swift (Bonus Track Version). After that Taylor went on to win her first award in 2010 for the album fearless. The awards she took home that night included "Her first wins were in 2010 when she was 20 years old. She took home the awards for Album of the Year and Best Country Album of the Year for "Fearless" and Best Female Country Vocal Performance and Best Country Song for "White Horse." Taylor over the years then grew to accomplish and break records while still growing up and going through her teenage years.
What was Taylor Swift Accomplishing as a 'Normal' teenager?
Taylor's debut album came out in 2006 and caused loud enough commotion to continue her teenage years producing and creating music. Taylor's first time breaking a record was "for the most-streamed album in a day by a female artist on the day it was released, according to a previous report by Insider, with 122.9 million streams." She broke this record in 2012 the day she produced her 4th album, red. At this time Taylor was in her early age of adulthood 22. At this point, she had already produced three albums giving her billions of dollars and awarding her many trophies.
The first trophy Taylor won was when she was " nominated for the Horizon Award, an honor given to an up-and-coming artist who has shown promise and beginning successes in country music."  She won this at 17 years old and proceeded to prove herself to this award with years worth of nominations and Grammy awards. 
What does Taylor Swift's future hold?
Over the years Taylor has developed some committed obsessed fans that seem to think they know her future more than she does. Most of these fans have been correct in their predictions but, truly we don't have any true knowledge of what Taylor's future looks like but, we can tell that she has a lot left in her and she doesn't seem to be indicating stopping anytime soon.