Treat or Trick? – The candy review you didn't know you needed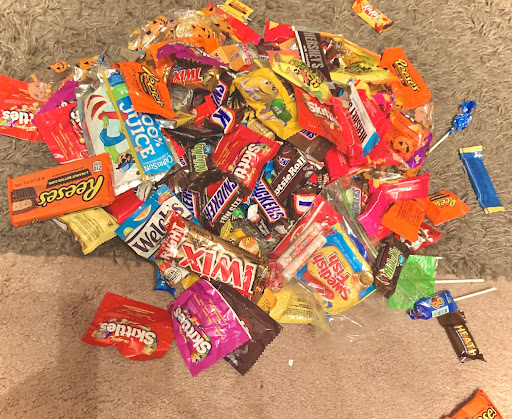 Halloween is sneaking up fast, and nobody seems to know which treats the neighborhood ghouls and goblins are looking for. If you want to be the "cool house" this Halloween- don't be a dum-dum, hear us out on some of our favorite (and not-so-favorite!) treats. 
1. Hershey's
If your morning routine starts off with freshly brewed coffee before your 9-5, Hershey's are definitely the bar for you. You're the kind of person who values simplicity and practicality, and Hershey's get the job done. They're the best plain-Jane chocolate bar on the market, and they won't break the bank. 
2. Reese's
Reese's, a nostalgic and undoubtable fan favorite, offer the perfect chocolate to peanut butter ratio that is easy to fall in love with. By hitting all sweet, salty, and chocolatey notes in a single bite, it's no wonder that 36% of Americans say that Reese's are their favorite Halloween treat. But don't stop there, If you want to add some seasonal spice to your Reese's game this fall, check out these pumpkin shaped Reese's cups. 
3. Kit-Kats
After passing out candy all night long. You're going to be wanting a break as much as any other parent on the block. So have a break, have a Kit-Kat. Arguably the only candy that's too good to pass out on Halloween, Kit-Kat's turn your average chocolate wafer into a timeless treat. How do you eat your Kit-Kat(s)? Tell us in the poll below.
4. Snickers
If you love nougat (that fluffy stuff in some of your chocolates), nostalgia, and you're confident about your dental hygiene, then snickers are the candy for you. This well-admired candy packs a subtle crunch that isn't easy to forget. But if caramel isn't your candy-niche, and nougat reminds you of this baby demogorgon, then you should leave these on the shelf. 
5. Sour Patch Kids
Sour Patch Kids are a staple gummy treat that you won't mind picking out of your teeth. 
These multicolored chewy "children" incorporate a flavor for everyone.  Ranging from lime to berry, it's hard to make a bad choice. First they're sour, then they're sweet, and they sure are fun to eat!
6. Dum Dums 
The real irony of these fun-flavored lollipops is that the class smarties always got a Dum Dum. Offering an assortment of 16 different flavors, including special edition hot chocolate and apple cider pops, Dum Dums are some of the most diverse yet affordable hard candies on the market. 
7. Jolly Ranchers
If you are Jolly and hate the stick on your lollipops, then Jolly ranchers are the candy for you. Jolly ranchers include everything you love about lollipops, without the stick. Their cherry, grape, and blue raspberry ranchers are similar in taste to other hard-candies on the market, so you're sure to find your favorite flavor. If you want to try them all, opt-in to a variety packs. 
8. Almond Joys
I can vouch for every single kid that I've met- ever, almond joys aren't a priority amongst themselves or their siblings. Kids are picky, coconut shavings are unfamiliar, and the name is misleading. Maybe you'll find some joy in Almond Joys, but don't hold your money to that theory.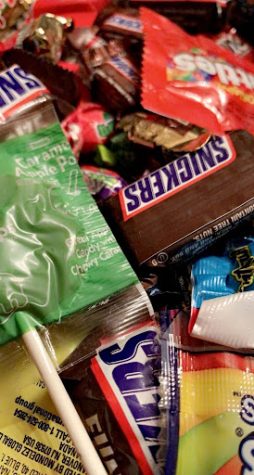 9. Caramel Apple Pops
Caramel Apple Pops may feel like the perfect fall candy. Fitting to the season and conveniently shareable, Caramel Apple Pops are just what we've been looking for, right? However, If you're impatient like me when it comes to "getting the full flavor experience," these pops are not for you. The caramel coating that surrounds every sour-apple-flavored center is harder than you'd expect. This makes it difficult to get through to the sour apple center without an unwarranted caramel catastrophe. So if you're fine with a caramel-then-apple pop, give it a try- it's quite tasty. 
10. Twizzlers
Your grandma may reach for a Twizzler every once in a while but these notoriously tough, waxy, and rather pungent candies aren't a fan favorite amongst the younger generations. The cherry flavor is rather fragrant, but if you really like the texture, then give strawberry Twizzlers a try.  
We've given you our review, so What are your top 10 picks? Whether it be a family favorite, something nostalgic, or even a personal preference, candies hold something near and dear to everyone. So if you love Twizzlers and hate Reese's, Don't worry- because on Halloween, there'll be something for you.