Coming to West, Chicago: The Musical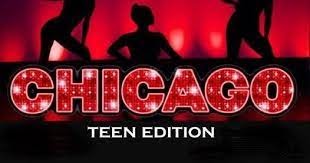 The Lakota West Theater is dusting off its stage in preparation for this year's musical production, which is, shockingly, Chicago. I know what you are all thinking. How is a school that has to play the clean version of Olivia Rodrigo going to put on such a scandalous musical? Well, turns out there is a "teen edition". 
Chicago: The Musical is a satire on corruption in the administration of criminal justice and an examination of the concept of the "celebrity criminal." Set in the sybaritic roaring twenties, the sweet but not-so-innocent Roxie Hart, played by Morgan Halstead, murders her lover. In jail, she meets the street-smart nightclub singer and merry murderess, Velma Kelly, played by Taylor Small. The "celebrity criminals" contest for the attention of lawyer Billy Flynn, played by Andy Curi, as well as for the media spotlight. The high school-friendly adaptation, modified by David Thompson, removes the overtly sexual references and adult language. 
This production will be filled with upbeat, catchy music and entertaining dance numbers. Chicago the Musical: High School Edition will be performed on April 1st at 7:30 pm, April 2nd at 7:30 pm, and April 3rd at 2 pm. Tickets will go on sale soon. It will be held at the theater in Lakota West High School. You do not want to miss the chance of seeing these wonderful actors in action!