Mother's Day Gift Ideas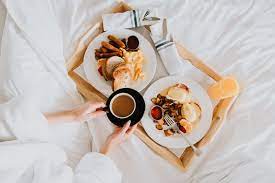 Mother's Day is around the corner, and, as you know, this is when everyone is scavenging for something meaningful to give to their mothers. It is hard to find the right gift when you are shopping for your mother because you do not want to give her the most cliche gifts, like flowers, chocolates, " Worlds Best Mom" mugs, or even the Mother Day cards. Below are some budget-friendly ideas that you probably did not think of yet. 
Mother's Day Coupon Book 
DIY coupons can be good for free hugs, walking the dog, cleaning, carwash, breakfast in bed, help with laundry or, anything you could think of your mom. Anytime she wants you to complete a task, she hands you a coupon.  
Photo Necklace
A photo necklace is honestly a classic, and I believe everyone forgets about it. Moms love family the most, so getting a great family photo or a photo of a loved one she lost would go great because she can keep it close to her always and look fashionable at the same time. 
Go Out for Celebration
As simple as it sounds it can mean a whole lot. Spending time with your mother is maybe one of the most important gifts you can give. Going out to celebrate your mother is a wholesome moment you and she can both have. 
Make a Collage
The collage can be made up of anything you love about your mother. The collage can have pictures of her doing the most simple things to the silliest things, or items that represent your mother's qualities. You can be completely creative with this collage as much as you would like. 
Breakfast In Bed
Breakfast in bed could be a nice touch to the start of her day. Make her favorite breakfast food, and this would definitely leave her with a smile. 
Remember it is the thought that counts, but sometimes we need better thoughts than cliches!