Together, Yet Separated – West Freshman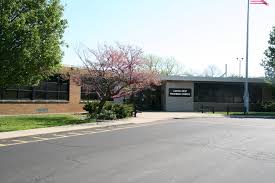 The Lakota tradition of showcasing and pursuing academic excellence both in and out of the classroom has been a steadfast truth that has continued over many years. This prestigious reputation has been in effect since the original Lakota High was built, dating all the way back to 1959. Following the growing population of the West Chester and Liberty Township area, Lakota made the decision to divide their school into two smaller schools, giving each school the capability to accommodate the growing number of students. Upon the separation, the original Lakota High School was turned into a Freshman Campus for freshman students who would attend either of the newly built Lakota East and West. This separation, which still exists today, is no longer combined;  each school has its own freshman building.  However, there are many growing issues surrounding the delayed arrival of freshman students to the Main Campus.
Most, if not all of the issues revolving around the separated Freshman are due to lack of communication. Here at the Main Campus, we have many planned events such as Spirit Weeks for Homecoming and dances, assemblies, and pep rallies. These fun events are never communicated to the freshman building, making them feel like an afterthought. Furthermore, being an afterthought affects more than just the students. A staff member recalls that their "staff dinners have been forgotten on conference night." This is just one example of many describing how the freshman staff is treated.
When asked how connected they feel to the main campus, 82.6% of Freshman Campus staff said that they feel little connection or no connection to Main Campus. We asked the staff if they feel as though the Main Campus makes an effort to include them, 78.2% of them said no. But who can blame them?  They've been forgotten so many times that some staff go as far as to say "It feels like two different schools." 
Shifting the focus to the students, 39.1% of teachers believe that the freshman being at a different school has a substantial impact on their learning and social abilities. While some teachers go as far as to say that "9-12 should be in the same building," the majority of them told us something along the lines of "the freshman campus should be included in school-wide assemblies and functions at Main Campus." Bussing the freshman to the main campus for school-wide events can't be that difficult. One teacher proposes the idea of "Students from the Main Campus come to support Band/Choir, which could be helpful in other classes or programs." If we can find a way to get freshmen to the Main Campus and some upperclassmen to the Freshman School, it will create a much better connection.
We also had the opportunity to reach out to the students at Freshman Campus on the same topic surrounding how they felt about the disconnection, and their reactions were similar. One Freshman, Drew Willits, spoke up when asked if he felt connected to Main Campus. "Not really, I still feel a bit detached, like it's still a separate school from the Main Campus." This seemed to be a common theme for the Freshman, as another student Kezia R elaborated on the lack of connection, and said that "We aren't even a part of spirit week." What used to be a completely different mentality now seems to be an afterthought for the consideration of the Freshman Campus. Students used to be bussed over for pep rallies, participating in spirit weeks, and so much more. These actions are completely nonexistent now. However, one student named Brady Beneteau had good things to say about the connection between the two schools. When asked if he did feel connected to Main Campus, Brady said "Yes, because I go over to the Main Campus for math." Furthermore, Brady felt that Main Campus does offer opportunities to make the Freshman included; "there are lots of activities at the main campus that Freshman can participate in." While this is a positive note to add to the Freshman Campus, this positive opinion is a very rare one from both students and faculty. 
While there will always be some disconnection between two separate buildings, it is fair to say that it could be a lot better than it currently is. The majority of students and staff at the Freshman Building feel as though the Main Campus does not even attempt to keep them in the loop. The Freshmen themselves weigh in on how to create a better connection. Kezia R, the vice president of Student Government at the Freshman School suggests to "Include us in more activities that the main campus is doing such as spirit week and other events that West does." Another student named Kaylee Mobley suggests that "There should be ways to meet and connect with upperclassmen." This is a very valid idea because, for anyone that doesn't do sports or activities, there is no way for them to meet any upperclassmen.
This disconnection is no one's fault particularly, but rather a product of how the school system is set up. Freshmen are already looked down upon in a 4-year high school setting, so if you put them in a different school, they just get forgotten. The staff still has hope, though. One teacher noted that  "we have a very supportive administration in this building who fight for our students to have the absolute best education and environment possible." It is expected that there will be issues when one class in high school is separated, but proactive changes can be made. As long as the staff continues to speak up and be hopeful, Main Campus will have to take notice soon.