The Importance of Black History Month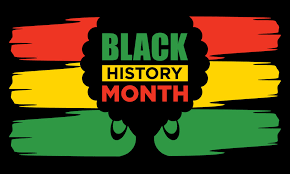 Black History Month has been an annual celebration of Black Americans since 1976 when historian Carter G. Woodson first proposed the idea. Since this time the month of February has been all about recognizing and celebrating the accomplishments of African Americans. To celebrate Black History Month Lakota West's IDEA club has put up posters, made a playlist, and brought awareness to Black Americans with announcements all through the month of February. 
The club behind this, IDEA, is a safe place for students to talk about how to make Lakota a more diverse and inclusive place. The teacher behind IDEA, Ms. Bell, is also part of a group called Champions, an organization of staff from the Lakota school district who "want to see changes in making Lakota a more diverse and inclusive place" regarding race, sexuality, religion, culture and much more.  
To understand why Black History month is such an important event, it is crucial to understand that Black history is American history. Although we only officially have one month dedicated to celebrating black Americans, it does not mean that this should be the only time it happens. Ms. Bell believes that it is important to "learn about the amazing things Black people have accomplished and still continue to accomplish," some of which is still not obviously recognized by the broader culture.
This idea that black history is part of American history is also echoed by former principal Mr. Card, who now works in Lakota's director for the Diversity and Inclusion department. His role is to work to find ways in which the diversity of the district can be improved through talking to students and improvising the curriculum. Because of his role, Mr. Card feels that black history "needs to be something that is not just added to one month, but is part of the everyday curriculum."
Black History also gives us an opportunity to explore influential Black Americans beyond Martin Luther King Jr. and Rosa Parks. For Ms. Bell, it was important to her that students learn about the influential Black people that are not popular in today's world even though they contributed a great deal. She " knew that [she] needed to grow and share [her] knowledge with [her] students and everyone around [her]."
As this month's Black History Month comes to an end, we should make an effort to never forget the impact that Black Americans made and continue to make on our country. 
Click here for the Black History Month Slideshow: https://docs.google.com/presentation/d/1YsMKHLSSF1RZ2ho1h5UUOlH8EYnnZiSi8m0p97Z0Zoo/edit?usp=sharing