Top 10 Gift Ideas for Your Valentine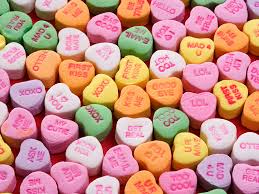 Many people just think of Valentine's Day as just another holiday and don't really think about the real story behind it. Valentine's Day was started in the 14th century and originated from a Roman festival called Lupercalia. They used this festival to celebrate the upcoming season of spring and to honor fertility. During this event, it was common to pair up men and women through the lottery. For the lottery, women would place their names in a vase, men would come up and draw a name, and the couple would pair up for the rest of the festival. This tradition ended as time went on, but the day has always been known for expressing affection and romance. 
Lovers sometimes express affection through gifts. Sometimes it can be hard to come up with ideas to get that special someone on this holiday. Personalized gifts are always a great way to warm someone's heart, along with gift cards to their favorite store or restaurant. You can never go wrong with baked goods to show you care, and they're always appreciated. Here are some other gift ideas to make it a little easier. 
| | |
| --- | --- |
| Girls | Boys |
| Perfume | Video Games |
| Lotion | Watch/Bracelet |
| Flowers | Candy |
| Chocolates | Hoodies/Clothes |
| Stuffed Animals | Wallet |
| Jewelry | Cologne |
| Candles | Sports Team Merchandise |
| Gift Basket | Sports Collectables |
| Makeup | Hats |
| Cozy Blanket | Favorite Snacks |
Although it's nice, Valentine's Day isn't always about giving a gift to someone. It's important to realize that you yourself are special as well. If you are stressing or feeling sad about not having someone for Valentine's day, remember that you are just as important. Go out and have a day with your friends or treat yourself with some of your favorite things. Always remember, no one will ever treat you as good as yourself.