Holiday Movie Favorites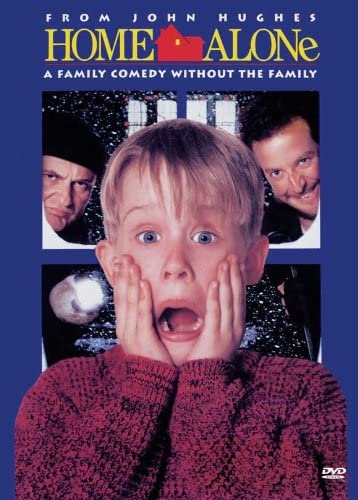 Some of the best Christmas movies were made in the early 2000s and many of the classics are being remade into animated films for kids. Here are some summaries of the best Christmas classics of all time!  
The Grinch
"The Grinch " is an all-time favorite for little kids all the way to adults. This movie features Jim Carrey who plays the role of the Grinch, a creature who hates Christmas. He lives alone with his dog Max on top of a mountain called "Mount Crumpit". He is shunned from the town of Whoville, where every "who" lives and celebrates their favorite holiday, Christmas. One girl named Cindy Lou Who wants everyone, even the Grinch, to be involved in Christmas where they celebrate as a whole community and bring the joy back into life.
Home Alone
"Home Alone" is becoming a Christmas classic. When Kevin has been accidentally left home alone as a child while his family travels to Paris, he feels newfound freedom. This is until thieves come and try to take over his house.  It's up to him to keep him as well as his house safe and sound. This movie plays on every kid's greatest dream; to have free reign over their house with no parental supervision. Kevin learns a heartwarming lesson about the importance of family. 
Polar Express
"Polar Express" is an all-time favorite for kids across the globe. The movie takes the viewer to the North Pole and the process of Santa packing up the presents to take to kids all over the world. When they arrive at the North Pole, three kids are on a mission to show their new friend that Christmas and Santa are real. The movie is an emotional roller coaster that leaves the heart full at the end.
Elf
"Elf" is an absolute favorite of kids and adults. When a human grows up among the elves at the North Pole he faces challenges that no elf ever has. When the main character "Buddy" learns that he is not an elf and a regular human, he sets off on an adventure to find his real family. He heads off to New York City to discover that his father is a very grouchy, Christmas hating, and workaholic. Buddy ended up turning his father into a happy and loving man and they saved Christmas. This is an all-time favorite for everyone around the world leaving them with a feeling of joy and belief that happy endings do occur.
National Lampoon's Christmas Vacation
As the holidays approach, Clark Griswold wants to have a perfect family Christmas, so he pesters his wife, Ellen, and children, as he tries to make sure everything is perfect, including the tree and house decorations. However, things go awry quickly. His cousin, Eddie, and his family show up unplanned and start living in their camper on the Griswold property and his much-needed Christmas Bonus is threatened. Clark Griswold's zany antics entertain the masses while encapsulating the true spirit of Christmas.
The Santa Clause: Christmas Carol
After Scott Calvin accidentally kills a man in a Santa suit, he is transported to the North Pole where an elf informs him he is now Santa Clause. With Christmas morning just hours away, Scott must find a way to deliver presents to all the children in the world before they wake up. 
It's a Wonderful Life
George Bailey contemplates suicide on Christmas Eve, but his guardian angel Clarence shows him how he has impacted others around him. George discovers the impact one person can make and understands how important all the relationships around him are. This holiday classic still resonates today because all too often people are blind to how much they actually touch the others around them.
Rudolph the Red-Nosed Reindeer
"Rudolph" is an age-old tale of a reindeer named Rudolph at the North Pole grappling with an anomaly of a red and glowing nose. Rudolph must find the strength in his perceived weakness while trying to secure a spot in Santa's lineup in time for Christmas. Rudolph gives kids hope, teaching them that even if they are different they are still special and valued no matter what.