Teachers of Lakota West
Lakota West has some of the most wonderful teachers around.  These teachers' main goal is to make an impact on students' lives. Interestingly, throughout the building, there are many teachers who are actual  graduates of West. Ms. Cleve, Mr. Mc Gill, Mr. Gschwind, Mr. Garner, Mr. Treherne, Mrs. Zugelter, Ms. Billups, Ms. Nichol, Mrs. Gorley are all former Firebirds.. 
One of these teachers, Mr. Eisenhard, who graduated in 2002, currently teaches Social Studies.  When Mr. E was at West,  he was  the quarterback of the football team and an outfielder for the baseball team, while maintaining a great GPA. I asked Mr. E why he wanted to become a teacher and he stated that he "kind of always knew I wanted to be a teacher. I came from a family of educators; my dad retired a social studies teacher and my mom as a guidance counselor. I grew up in an atmosphere where I knew I wanted to become a teacher and try to impact students lives for the better." Mr. Eisenhard mentioned one of his old teachers ,Mr. Trehern, and how he made teaching seem like such a fun profession. While Mr. E was in college, his goal was to always get back to West. It felt like home since he first set foot in the building as a sophomore. He explains to me that not only teaching, but coaching has always been a dream job to him and teaching at his alma mater meant a lot to him.  West has changed a little but it still feels like the same school that he fell in love with and wanted to come back to. "It's a welcoming environment with great students and amazing staff, I wouldn't change it for the world." Mr. E explained. Overall this is where Mr. Eisenhard wanted to be and is glad his life has taken him down this path.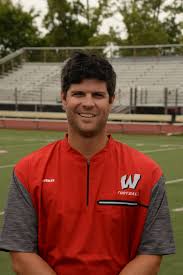 Another teacher who is a West graduate is Social Studies teacher, Mrs. Cumberledge.  She graduated from West in 2010 and then went on to attend Miami University.  Looking back on her time as a student at West, she says her favorite memories were, "making history as part of the Lakota West Women's Basketball team."  She also loves keeping up with her own students that go through the same program. When I asked her if she had always wanted to be a teacher, the answer was simple — "yes, since junior high".  She says she was inspired by many of her own teachers and principals to make a difference in the world through teaching. From her time being a student to now being a teacher, many things have changed around the building.  She says the biggest change was " how there is now something for everyone around the building.". One of her favorite parts about West is how there are now opportunities for everyone. Overall Lakota West has made such an impact in Mrs. Cumberledges life, she is excited to continue passing down the great culture and legacy of Lakota West.
These teachers carry the legacy and tradition of being a Firebird in and out of the classroom.  This makes us wonder who among our friends walking the halls right now might be teaching here in years to come.