Teacher Feature: Beth Lange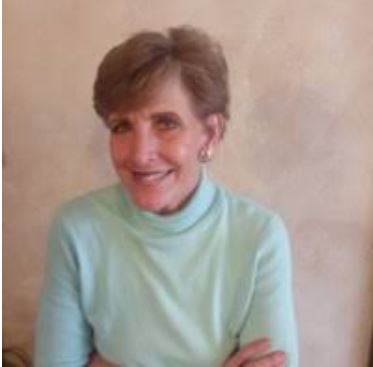 When you think of Harvard, what comes to mind? A school of geniuses, CEO's of big businesses, a person bringing in millions of dollars? It's expected that students who attend Harvard University often go on in life doing big things, right? But sometimes those big "things" do not necessarily equal the big, high-profile jobs.  Beth Lange, a teacher at Lakota West Freshman and a Harvard graduate, does big things here at Lakota — and has an amazing story to tell. 
Beth Lange started teaching ninth grade at a junior high in northwest Ohio, in January of 1984. She had her sister in class for one year and her brother in class two years later. 
After teaching at the junior high for three years, she decided to apply to Havard's Graduate School of Education to earn her master's degree. She wanted to earn her certification to become a principal. Additionally, she also planned to open an education consulting agency. Mrs Lange, being only 25 years old at the time with big ideas, had this dream challenged when she was a principal's intern as part of her degree at Brookline High School in Massachusetts. Many teachers  told her in a not-so-subtle way "that veteran teachers may not accept advice from a 25 year-old with just three years teaching experience." She had to admit that these teachers may have had a "valid" point.
She soon went back to Ohio because she was engaged. From there she decided to move to Cincinnati to pursue her teaching career. She had a passion for teaching language arts and said "at some point, I realized the classroom was where I was meant to be." . For a time she worked in the private sector, just to see if that would give her more options. After a few months of working this job,  she realized that her choice to do so was a major mistake. Unfortunately, however, she had ten years of teaching experience and many districts prefer to hire "new" teachers because their salaries are smaller.
Luck was on her side when Lakota went through a major expansion at the end of the 1990's and they were hiring experienced teachers. The principal at West Freshman was the first to call her. After she accepted the position at West she was asked to interview at East, but it was too late. Ever since that day she has been at Lakota West freshman building. Mrs. Lange says "you're stuck with me." Now we have one of the best teachers around in our very own district.
Although Mrs. Lange loves her job, that doesn't mean she doesn't get frustrated.  She explains how " I am one of those individuals who is truly blessed to love what I do. 
Sometimes I am frustrated by requirements mandated by the state of Ohio. Canvas's funky idiosyncrasies make me curse, and unmotivated students make be want to cry.  But, when it comes to the essence of what I am able to do in the classroom, I find teaching incredibly fun and rewarding." 
While Mrs. Lange clearly does not regret her job, she has also expressed there's a part of her that would have loved to be an actress. She explains also how she loves critical reading and writing.  The challenge of writing is appealing to her. Also, she notes that  "Literature helps us prepare for real life." she says. "The characters in the novels and plays I teach have become my friends over the years, and I am privileged to introduce them to a new set of students each year. At this point, I cannot see myself doing any other job." 
Mrs Lange's story is not only one that is interesting but it's a story that can inspire young teenagers and even adults. She shows that although getting to where you are meant to be in life may not always be simple, that giving it up is not an option. Being a Harvard graduate she may have even felt the need to fit do "big things" in a "big job."  However,  she defied the odds and is nowmany years into teaching and she hasn't looked back.