Gay Straight Trans Alliance  (GSTA)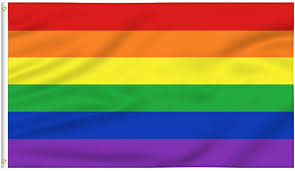 When: Every 2nd and 4th Friday of the month
Where: Rm 104
Advisor: Hodges
"A place where Queer and Trans kids can be their authentic selves". 
That's how Professeur Hodges, French teacher, and GSTA advisor, describes the Gay-Straight Trans Alliance (GSTA for short), at LWHS. This club strives to form an authentic "safe space" for LGBTQ+ students and allies. GSTA creates an encouraging environment to help students discover identity, and offers a sense of belonging to those who feel isolated, and confused. 
This club is perfect for uplifting voices that wish to speak on important issues and struggles of the community. GSTA also hosts events throughout the school year honoring LGBT+ history, like National Coming Out Day on 10/8. Other days of awareness include Spirit Day on 10/16, where members wear purple in signal of support, and both Trans day of remembrance (11/19), and Trans day of visibility (3/25) to uplift transgender students. 
The GTSA also shows support against bullying. On April 8th aka Day of Silence, attention is brought to the high percentage of LGBTQ victims. 
The Gay-Straight Alliance is run by club president Gwyn Barnholtz, vice president Bradan Copeland, Treasurer Eden Waters-Carpenter, and secretary Kasielle Carroll. 
The club meets every 2nd and 4th Friday of the month in Room 104. The meetings take place after school until 4:15, and there is no club card required. There is also no required exit time and students can leave when they need to. Join GSTA, or at least go to a meeting, to experience a community that values acceptance and diversity.