Fall Festivities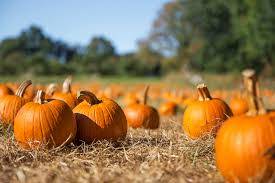 The weeks leading up to Halloween are full of excitement and anticipation, as the leaves change colors, the weather gets colder, and the feeling of fall sets in. If you're looking for fun fall activities, you've come to the right place, here are the top 5 best fall activities in Cincinnati, for every price range and type of experience you're looking for.   
Haunted Houses
One of the spookiest ways to celebrate fall is to go to a haunted house, and Cincinnati has many to choose from. The most popular is The Dent Schoolhouse, a haunted house that tells the story of a janitor involved in the murder of many students. Tickets for The Dent Schoolhouse are between $20-$25 per person and can be bought through their website at https://frightsite.com/tickets-2/. Other notable haunted houses in Cincinnati are Land of Illusions, where visitors will walk through rooms filled with terrifying phobias, and Nightmare Manor, where each room is themed with a different horror movie. 
Niederman Farm
If being scared isn't for you, a more lighthearted fall spot is Niederman Farm. This family-owned farm features activities like corn mazes, hayrides, and pumpkin patches, and offers fun fall treats like doughnuts, apple cider, and kettle corn. For only $12 per person, Niederman Farm is a unique and fun experience to celebrate fall. 
Apple Orchard
Another fun fall activity is apple picking. Pringles Orchard allows you to pick your own apples so that you get to enjoy the freshest fall fruit. If you love apples but don't want to pick them yourself, Hollmeyer Orchard is another great option. They sell fresh apples, cider, and apple butter, and have a beautiful orchard that can be used as a backdrop for fall pictures, complete with kittens roaming the farm. 
Kings Island
Kings Islands Fear Fest has been a popular activity for years, and it will continue to stay open in 2020. If you don't have a season pass, this spot is slightly more pricey than most, at $45 for a single day ticket, but the delicious food, nighttime roller coaster rides, and haunted houses make up for it. If you want to experience a taste of every part of the fall, Fear Fest is the place to go.
The Cincinnati Zoo
If you don't like to be scared, The Cincinnati Zoo will be celebrating Halloween this year with boo bags stuffed with treats, Halloween rides, and spooky scavenger hunts. With a seasonal pass or a daily pass for $25, you can watch animals eat pumpkins, take fall photos with Fiona, and ride the zoo train to see how each animal enclosure is decorated for Halloween. This is a fun fall activity that the whole family can enjoy with no risk of scary surprises.