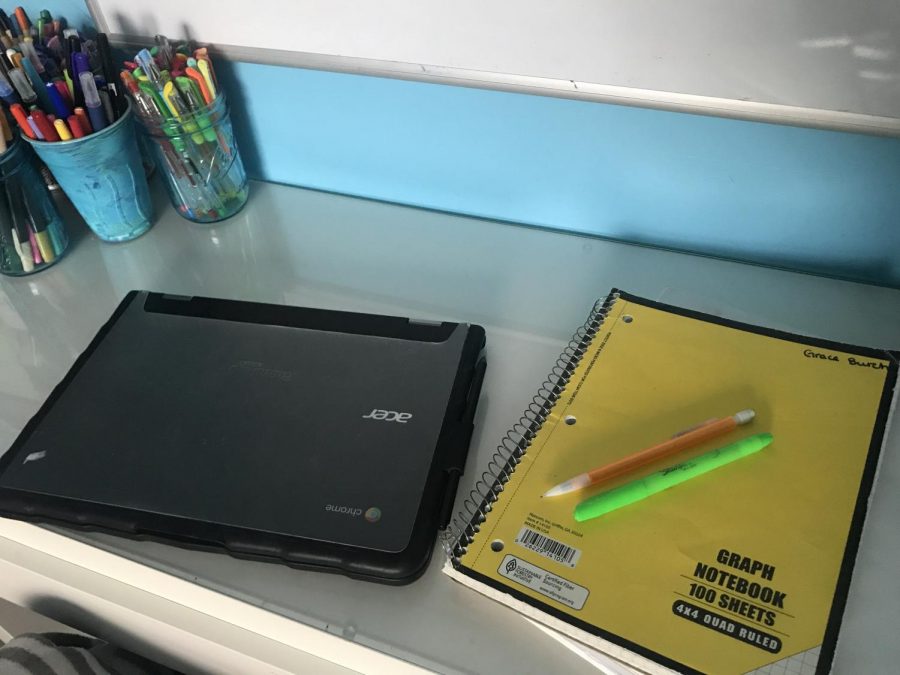 Productivity Tips for Remote School
May 1, 2020
As Lakota has moved to online school amidst the pandemic, students are now required to submit assignments and, on occasion, have online classes to continue their education for the 2019-2020 school year. While it definitely has its challenges, online school can be a great way to practice time management and develop productivity skills that will be vital for life after high school. Below are some tips to maintain a productive and effective schedule to complete all of your schoolwork and continue to learn all of the curriculum to be prepared for next year.
The most vital and useful out of all the tips is to make a schedule for yourself. Once you wake up, the first thing you can do is sit down and write a list of all that you need to get done in the day. Then, you can make a schedule for yourself, creating different time slots to complete all of the tasks that you need to get done. Also, be sure to include breaks and time for fun, because it is incredibly important to let yourself rest to avoid being overwhelmed. For most of us, our typical schedules have been completely changed, so having a daily schedule can help you to avoid binging Netflix all day, every day.
Have an Accountability Partner
Another very useful tip is to have an accountability partner. An accountability partner is a friend, parent, mentor, anyone that you trust, that you allow to check in with you periodically to ensure that you are completing your work. Simply let this person know what it is you need to finish that day and ask them if they would text or call you to make sure you are working and not just procrastinating. This allows you to have someone other than yourself encouraging you. Also, you can also do the same for them!
Organize Study/Work Times With Friends & Classmates
Another way to stay on track is to organize times to Zoom call or FaceTime with friends to work on homework together! You don't even have to be working on the same classwork, it can just be helpful to get together with friends and work together and help one another to avoid procrastination. Plus, if you ever need help with anything, there are people right there to help you out. It can make doing schoolwork a little more fun!
Those are some tips for you to remain productive in this strange time. Some smaller ideas to include in your routine are to not rush through your work, keep your phone out of sight, stay on top of your assignments, and always reach out to teachers if you need help or have questions. Plus, be sure to not let your work overwhelm you and take frequent breaks when needed and always let someone know if you feel overwhelmed. Allow yourself to have fun, learn something new, and keep a positive attitude the best you can.