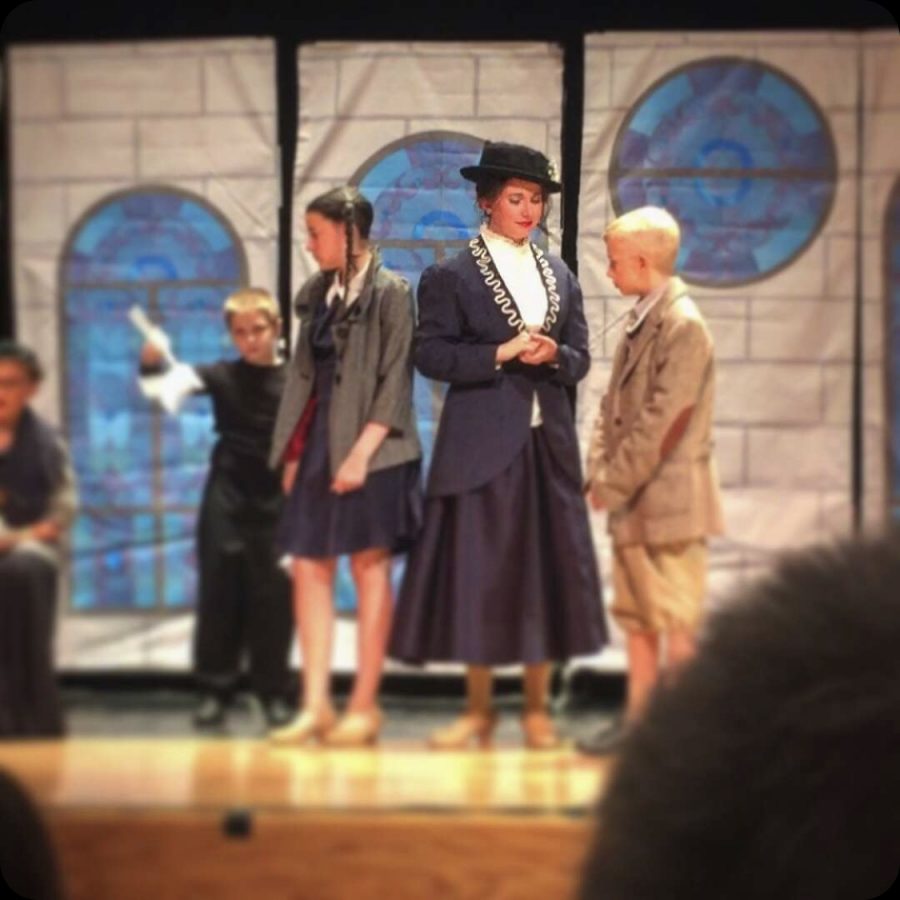 Artist Spotlight: Emily Garver
February 5, 2020
When it comes to singing, acting, and dancing, Emily Garver does it all. She has starred in several shows including Mamma Mia, Frozen, Mary Poppins, The Sound of Music, Freaky Friday, and many more. Emily performs in these shows with Encore, Performing arts inc, and here at school.  Emily fell in love with performing in shows in the fifth grade and has yet to stop. She is currently rehearsing for Lakota West's production of Fiddler on the Roof as the lead female role of Golde.
Emily takes her music training seriously. She says she spends on average 20 hours a week rehearsing for shows in the summer, and 10 hours a week during the school week. While preparing for a role she does "a whole lot of research, then vocal lessons, and practicing at home." She watches other performances of the show online and also "reads the scene over and over to figure out the inflection to use in her voice."
Emily is "not always the most confident person". However when it comes to performing, she gets to be somebody else for a while and "try on someone else's life". The rush of performing is something that captivated her, making her pursue her passion even more.
 Emily's favorite thing about theatre "is being part of the cast and the family that she builds by showtime." Emily is always putting in hard work for whatever show in which she participates. No matter what, she is always there to help others run lines or help with vocals. You can see Emily live on stage as Golde in Fiddler on the Roof on April 3rd, 4th, and 5th.