The Book was Better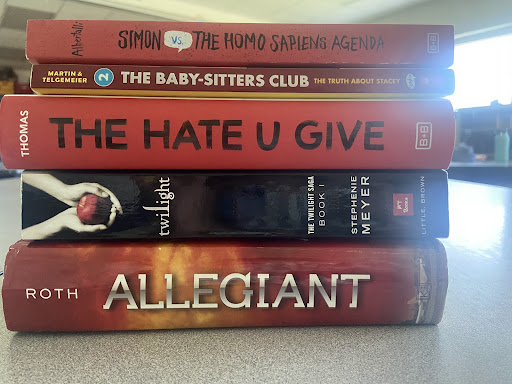 There have been several book-to-movie adaptations such as Harry Potter, Percy Jackson, and The Hunger Games. Viewers often enjoy the book more than the movie because of one thing: movie limitations.
Does seeing Limit the Imagination?
        When reading a book, the reader must interpret the author's adaptation as their own. Readers create images of characters that differ for each person. When a movie is produced, the director must find cast members that fit the character's description. This restricts the viewer's connection since the characters they imagined in their head differ from the ones presented.
A prime example of this is shown in the movie, It Ends with Us. There have been mixed feelings about the characters' casting, so I asked two sophomores who read the book about their opinions, Janiya Clark and Olivia Glass. With two differing opinions, Janiya Clark said she didn't like it, "it's not what I envisioned when I was reading it. It feels like it's okay, but they could've casted better actors that physically fit them." However, Olivia Glass said, "I'm excited to see how it turns out, especially with Blake Lively as Lily, it's a pretty good fit."
Is it fair to Compare a 2-hour movie to a 4-hour Read?
Directors must condense a 4-hour read into a movie while still having the audience understand the plotline therefore, in my opinion, it is unfair to compare a book to a film 
  Readers will have a nostalgic feeling while watching the movie. And have the capability to remember the little details that were excluded or added. By remembering the little details, readers will always feel the movie has something missing.
Does Flipping the Perspective, Flip the Interpretation?
        Most books are written in the first person, which allows the readers to create a stronger bond with the main character. However, when translating this into a movie the first-person perspective is turned into a third-person point of view, affecting how the audience sees the characters and plot.
I asked Anusha Patel, a Lakota West graduate, if the perspective change in Hunger Games affected her interpretation, "When reading Hunger Games, they allowed two victors, but the readers don't know why since they are limited to Katniss' perspective. In the movie, two winners are chosen because Haymitch convinces the game makers to let them win. This is inconsistent with Haymitch's ideology since he knew only one of them would win."
        By popular opinion, books are often better than movies since books can expand the plot while also having readers create a stronger connection to the characters.