Grief Support: November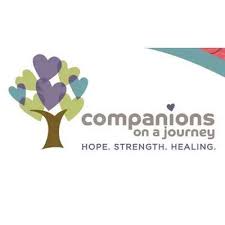 Life is an extraordinary thing, but it has its ups and downs. Whether a student is dealing with the loss of a loved one or battling another hardship, grief can be difficult to overcome. Many people bottle up their feelings when grieving and prefer not to talk about it- but sometimes that isn't the best course of action. Companions on a Journey is a support group dealing with grief that is open to Lakota West students. Its mission is to let you know you're not alone, and that healing is a process.
Companions on a Journey's headquarters is located just off Cincinnati-Dayton Road, and it offers multiple programs for adults, families, schools, and individual survivors of suicide. There are also smaller, more specific groups that are organized according to age and/or gender. Groups meet about 1-2 times a month and everything said within these meetings is confidential. Having a group to share your experiences with might seem quite scary and too personal to talk about, but it is the first big step towards healing and adjusting to the change that has occurred in your life. 
Healing takes time, but this group is committed to providing "ongoing support and life balance for the bereaved families, schools, businesses and organizations with faith, hope and love: one child, one teen, one adult, one family at a time." If you or someone you know has experienced the death of a loved one or is heavily grieving, please consider learning more about Companions on a Journey at www.companionsonajourney.org.